More than 60,000 homes in Scotland at risk of repossession – Labour
More than 60,000 homes in Scotland could be at risk of repossession due to soaring mortgage costs, analysis by Scottish Labour has shown.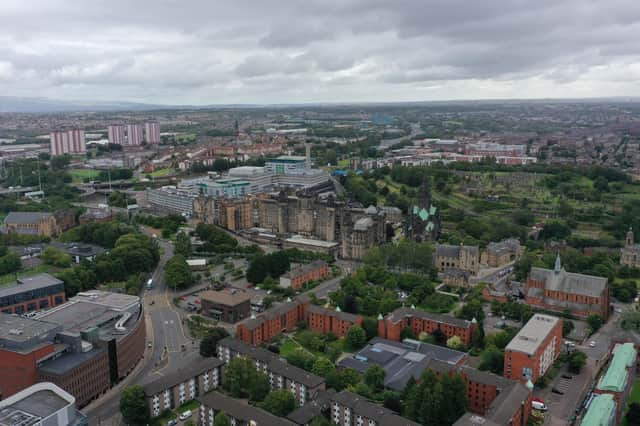 The Bank of England has warned that the number of people likely to struggle with debt repayments is rising as a result of increasing interest rates.
Scottish Labour's analysis of the figures showed around 61,410 households in Scotland will be facing difficulties with debt repayment, putting them at higher risk of repossession.
The figure is based on forecasts from the Bank before last week's interest rate rise.
The party has called on both the Scottish and UK governments to do more to support those at risk of repossession.
Scottish Labour housing spokesman Mark Griffin said: "The stress and anxiety facing many homeowners in Scotland right now is palpable, but the disastrous response from government has left them with nowhere to turn.
"While people are seeing their monthly mortgage payments soar beyond belief, both the Tories and the SNP are missing in action and have no long-term plan to support homeowners.
"We cannot afford to simply stand on the sidelines and let people weather this storm alone.
"Only Labour has a real plan to support people through this crisis by forcing banks to provide support for those at risk of repossession, and by revamping the Mortgage to Shared Equity Scheme in Scotland."
SNP housing spokesman Chris Stephens said: "The Tories and pro-Brexit Labour Party are to blame for the UK mortgage crisis.
"The Tories trashed the economy and Sir Keir Starmer backs their damaging policies – including Brexit, which has caused higher UK inflation and mortgage rates, and cuts to household incomes.
"In contrast, the SNP government is doing everything we can to help families in the face of this Westminster-made cost-of-living crisis.
"The SNP has led the UK on affordable house building, we froze rents and introduced progressive policies like the Scottish Child Payment, putting thousands of pounds in the pockets of working people.
"The UK government must urgently deliver help for households struggling with their mortgage payments and cost of living. No one should lose their home as a result of Westminster failure."
A Treasury spokesperson said: "We know that rising prices are worrying for households across the country, which is why halving inflation this year and getting back to the 2 per cent target is our priority.
"We are supporting people through these difficult times with one of the largest cost-of-living packages in Europe, worth £3,300 on average per household over this year and last, while taking millions out of paying income tax, boosting pay with the largest-ever cash increase to the National Minimum Wage and helping those struggling with mortgage costs through our new Mortgage Charter."
Comments
 0 comments
Want to join the conversation? Please or to comment on this article.