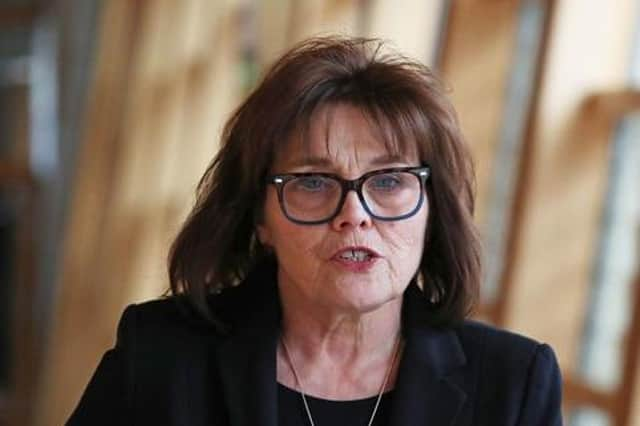 Jeane Freeman said 37% of Scots care homes have recorded cases
Jeane Freeman said figures will be published this week setting out the full picture in the sector amid concerns over care home deaths.
But she revealed that 406 homes have so far recorded cases.
Ms Freeman announced today that social care staff across Scotland are to receive an increase in pay after a deal struck between the Scottish Government and councils.
Three homes in Dumbarton, Glasgow and Tranent have each seen multiple deaths from confirmed or suspected COVID-19.
"The Care Inspectorate have had reports of COVID, or suspected COVID cases from 406 care homes," Ms Freeman said during the Scottish Government's dailyCoronavirus briefing today.
"That's 37% of the total number of care homes in Scotland.
"We are looking to ensure that the information on the number of cases from that number of care homes is as robust as we can possibly make it, as accurate as we can be sure of, before we release that later this week."
National Records of Scotland is to publish figures on Wednesday breaking down where fatalities form the virus have occurred in Scotland, including care homes.
Ms Freeman also revealed today that ministers have reached an agreement with local government body COSLA for a pay increase for adult social care workers in Scotland.
"With effect form the beginning of this month they will receive as a minimum the real living wage of £9.30 per hour," Ms Freeman added.
"This agreement applies to all hours worked including sleepovers and it covers personal assistants, those carers whose work is covered by the local authority but who are employed directly by the person they care for."
A deal has also been agreed on sick pay where carers are ill or self-isolating.