Ministry of Defence accused of 'notoriously bad' investment as SNP MP urges UK Government to increase defence spending over Ukraine
The Ministry of Defence (MoD) has been accused of being "notoriously bad" at targeted investment as the UK Government was urged to increase defence spending.
SNP MP Stewart McDonald warned the defence budget needed to go up, but claimed the MoD was the "biggest single offender" when it came to wasting public money. The former SNP defence spokesperson's intervention came as Labour also called for spending to increase.
Speaking to The Scotsman on the anniversary of Russia's invasion of Ukraine, Mr McDonald called for targeted investment. The senior backbencher said: "Defence spending will certainly need to rise due to all of the military aid we send to Ukraine, that will need to be replenished as well as continuing to invest in other capabilities that we would have needed.
"Where I find it difficult and quite unsophisticated is when people say it has to be 3 per cent of GDP or whatever. It's not about saying it should it be X per cent of GDP, it's always going to be above the Nato aspiration of 2 per cent.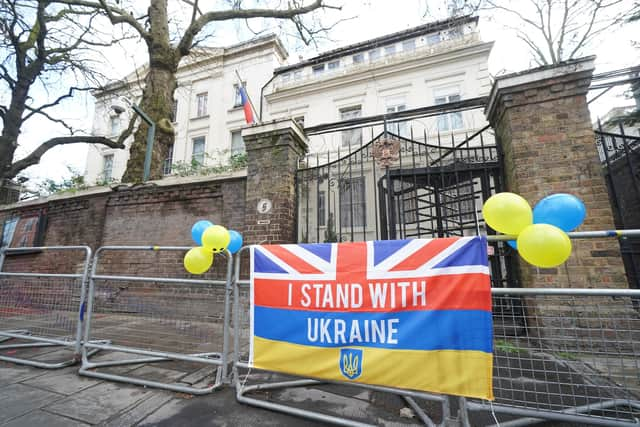 "What you need is an assessment to say 'what threats do we face and what is the proper response?'. In general terms, there is no question defence spending will have to rise, but the MoD are notoriously bad at targeted investment.
"Look at any National Audit Office report on defence procurement. They are probably the biggest single offender in Whitehall for mismanagement and waste of public money. The UK Government needs to think differently about how it funds defence."
A report by the Public Accounts Committee earlier this month called for the MoD to "fundamentally change" the way it operates, urging ministers to show "new urgency and realism". The Chancellor has already indicated plans to increase defence spending, but Labour's shadow defence secretary said it wasn't enough.
Speaking on GB News, John Healey accused the UK Government of lacking a coherent plan for Ukraine.
He said: "I've set out a plan for a stockpile strategy. We clearly need that in order to produce what we have to continue to supply to Ukraine for their fight against the Russian invasion, but also to re-stock our own British armed forces.
"It took the MoD 287 days to get its act together after the invasion, even to get a contract in place for new anti-tank missiles, which have proved so valuable to Ukraine. And on defence spending, 25 other Nato nations since the invasion have already rebooted their defence plans and defence budgets. Britain's done neither."
Mr Healey claimed ministers were announcing policy on the fly without a long-term vision to help Ukraine. He explained: "We've got to move beyond ad-hoc announcements of military support for Ukraine, which have had our fullest support.
"But we've got to move to a 2023 plan and beyond, setting out the military, humanitarian, economic assistance we're willing to provide that will give Ukraine greater confidence that our supplies will be sustained."
A defence source defended the Government, telling The Scotsman: "Under this secretary of state, defence has delivered a balanced budget for nearly three years running — something unprecedented in the last few decades.
"The Ajax programme, inherited from the Labour Government in 2010, has moved from a troubled programme to being back on track because of ministerial intervention."
Comments
 0 comments
Want to join the conversation? Please or to comment on this article.