Ministers under fire over 'mishandling' of Scotland's alcohol problems as death toll rises and number treated drops
Scottish ministers have come under fire over their "mishandling" of the country's problems with drink as discussions continue over whether to raise the minimum price of a unit of alcohol.
The latest statistics show deaths through alcohol abuse are at a 14-year high, while there has simultaneously been a massive drop in the number of Scots receiving help for problem drinking.
Data reveals 19,617 people accessed alcohol treatment programmes in 2021/22. This compares to 32,556 in 2013/14, representing a drop of 40 per cent in just eight years.
The numbers were contained in a written answer from Scotland's minister for drug and alcohol policy, Elena Whitham, in answer to a parliamentary question from Conservative MSP Miles Briggs in June.
Meanwhile, official statistics published last month show 1,276 Scots died as a result of alcohol misuse last year – the highest death toll since 2008.
"It is a shameful reflection of the SNP's mishandling of Scotland's alcohol crisis that the number of people accessing treatment programmes has been slashed at the same time as the number dying due to problem drinking has soared," said Mr Briggs, shadow secretary for social security, housing and equalities.
"It's impossible to avoid the conclusion that these two sets of stats are interlinked. It beggars belief that SNP ministers would allow treatment places to be dramatically cut when alcohol death rates are at a 14-year high.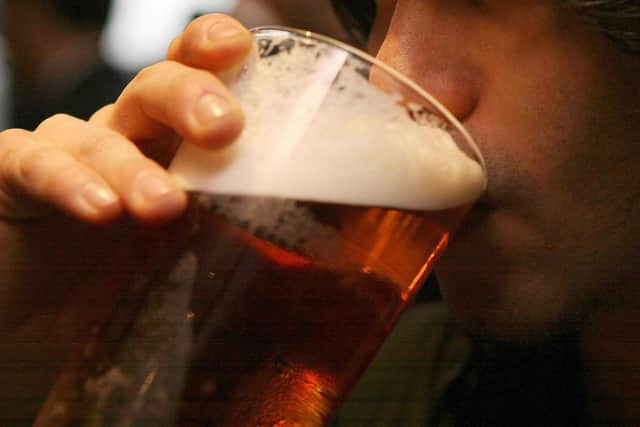 "They admitted that they took their eye off the ball on drug deaths – increasingly it seems they have again on deaths by alcohol. And we know, as with Scotland's drugs-death emergency, it's those Scots living in the most deprived areas who are most at risk from the lack of necessary support."
Campaign groups working to reduce harm from drink also condemned cuts in treatment levels.
Laura Mahon, deputy chief executive of Alcohol Focus Scotland, said: "The drop in the level of treatment in Scotland over the last ten years is shocking and deeply concerning.
"Alcohol harm has remained high in Scotland over this time period, so this is not a question of whether people's need for support has reduced, but rather that they are finding it more difficult to access the support they need. This drop in treatment coincides with a period when budgets for Alcohol and Drug Partnerships were cut.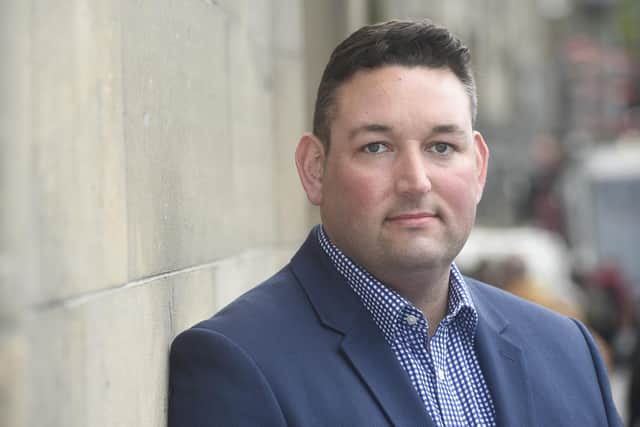 "At the time many of us feared that those cuts would affect service provision, and it now appears that is the case."
She said the Scottish Government urgently needed to invest in alcohol treatment, as has been done for drug services.
Scotland introduced minimum unit pricing (MPU) for alcohol in 2018, with the rate set at 50p. The policy is due to run out in April 2024 unless continued.
Proposals, based on evidence suggesting a positive impact on health, have been set out to keep the law and raise the rate to 65p.
Ms Mahon warned that no single solution could tackle problem drinking. "We can't treat our way out of the alcohol emergency," she said.
"We must also prevent problems developing in the first place, which is why we also need to renew and uprate minimum unit price to at least 65p per unit, as well as restrict alcohol marketing."
A spokesperson for the Scottish Government said: "Recent research estimated our world-leading MUP policy has saved hundreds of lives and likely averted hundreds of alcohol-attributable hospital admissions each year, and is having an effect in our most deprived areas.
"Our sympathy goes to all those affected by the loss of a loved one through alcohol. We're determined to do all we can to reduce alcohol-related harm and are already working closely with Alcohol and Drug Partnerships and the third sector."
The spokesperson said "substantial investment" had been made and Public Health Scotland had been asked to investigate the reduction in numbers for referrals to services so the reasons behind the drop could be fully understood and appropriate actions taken to address them.
Last year the Scottish Government allocated £106 million to Alcohol and Drugs Partnerships to support local and national initiatives to improve treatment, including £50m to support National Mission priorities.
Comments
 0 comments
Want to join the conversation? Please or to comment on this article.