Minister defends safeguards on 'dirty money' amid Tory donor's link to laundering probe
It follows a probe linked to Javad Marandi, who has donated more than £750,000 to the Conservative Party.
The UK Government has defended its safeguards on political donations after it emerged a major donor had links to a global money laundering investigation.
Javad Marandi, who has an OBE for business and philanthropy, lost a legal battle to remain anonymous over an international money-laundering case involving a business associate.
An urgent question into the case was granted in the Commons after Mr Marandi's identity was revealed following a legal challenge from the BBC and Evening Standard.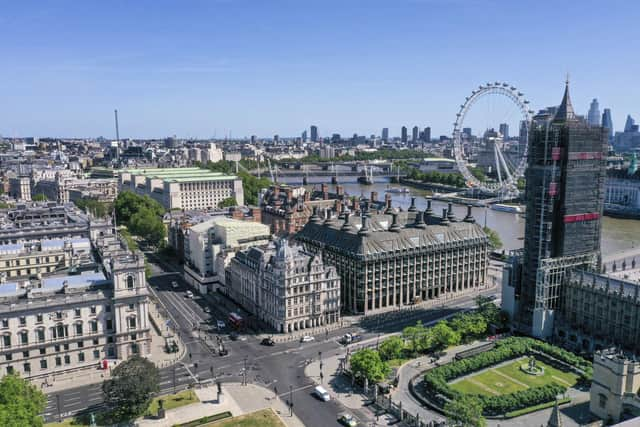 The Commons question was granted to SNP MP Alison Thewliss, who urged the UK Government to set out more details of what they knew about his arrangements.
She said: "It's a victory for transparency and freedom of the press, and a battle often weighted in favour of wealthy oligarchs.
"It also goes to the heart of our democracy. It's incumbent on me to state that Mr Marandi denies any wrongdoing, and I note because his lawyers emailed me just five minutes ago.
"The National Crime Agency has found companies linked to Mr Morandi are a crucial part of the money laundering network."
Responding, Home Office minister Chris Philp defended safeguards over political donations and said: "The Government is committed to making sure the UK does not have dirty money."
He also insisted the Government was committed to combat so-called "slapps", strategic lawsuits against public participation, "where extremely rich individuals use, essentially vexatious or malfeasant lawsuits to shut down proper scrutiny and proper free speech".
"Clearly in this case the judge decided transparency and the public interest was served by disclosure, and I welcome that."
Mr Marandi, who donated £633,800 to the Conservative Party between 2014 and 2020, "vehemently denies any wrongdoing", a statement issued by his representatives said.
Neither Mr Marandi nor his businesses were investigated as part of the proceedings, which arose out of the so-called Azerbaijani Laundromat international money-laundering scheme.
An NCA investigation found some of Mr Marandi's overseas interests played a key role in an elaborate money-laundering scheme involving one of Azerbaijan's richest oligarchs.
High Court judges then ruled that Mr Marandi can be identified because he had been a "person of importance" in the NCA's case.
Comments
 0 comments
Want to join the conversation? Please or to comment on this article.