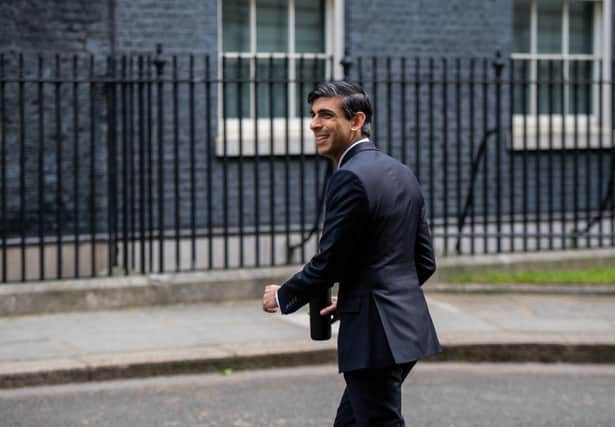 At his 'summer statement' the frontbencher is expected to announce a stamp duty holiday and insulation vouchers among other perks.
Incentives to trainees, a cut to VAT and hospitality vouchers are also among the rumours surfacing ahead of the Chancellor's Wednesday statement.
Rishi Sunak will unveil government spending plans to the House of Commons on Wednesday around 1pm.
Where can I watch the statement?
Economic pundits have been told to expect a low-key affair on Wednesday.
That being said, there are some rumours floating around, suggesting that Mr Sunak could be set to unveil headline-grabbing measures.
A stamp duty 'holiday' has been widely reported, with the Chancellor expected to raise the threshold that people start paying stamp duty tax from £125,000 to £500,000. It is unclear if the Scottish government would adopt a similar policy.
The markets have already reacted positively to the reports with housing firm Taylor Wimpey among those soaring in value on Monday.
Incentives to companies who employ trainees are also expected, with the Financial Times indicating that the government would pay £1,000 to organisations who hire a trainee for work experience.
Think tank Resolution Foundation has called on the government to supply adults and children with vouchers worth £500 and £250 respectively to spend on the areas of the economy worst hit by lockdown measures. Such measures have already proven successful in China.
Many have called on the government to introduce a cut in VAT, which currently stands at 20%, with the end goal being an increase in customer spending.
The furlough scheme introduced in March is set to be wound down in October, though some have suggested that a more targeted version of the scheme, aimed at those in the worst sectors, could be rolled out beyond the current scheme's deadline.