The UK Government published the review tonight, with the document looking at ways to strengthen the Union and its capabilities.
Moments after the 52-page document was published, the Scottish Cabinet secretary for the Constitution claimed it showed a lack of respect for Holyrood.
Mr Russell said: "The UK Government in publishing their Dunlop and Intergovernmental Relations reviews at the same time, without agreement or consultation, is providing further proof that they intend to go on undermining devolution and turning back the clock on democratic progress in these islands.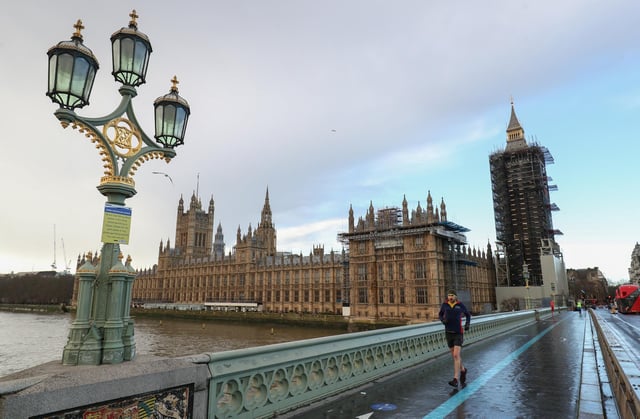 The UK Government today finally published the Dunlop review
"It is difficult to see in practice the UK Government's commitment to the principles of joint working when Scotland's views on a reckless and damaging Brexit have been ignored, and the UK Government and Parliament now regularly legislate in devolved areas without the consent of the Scottish Parliament.
"The UK Government need to demonstrate that they are willing to truly respect, rather than weaken, the existing devolution settlement if any real progress is to be made."
The review calls for the UK Government to "embed the Union at the heart of policy development and decision making".
It calls for a new Great Office of State in the Cabinet, a new structure supporting the devolved secretaries, as well as a new fund for UK-wide projects, including joint projects with the devolved governments.
In addition, it calls for a new Cabinet sub-committee to oversee the delivery and implementation of a set of strategic priorities and departments' plans to support the UK Government's Union agenda.
In a written statement to MPs, senior Tory minister Michael Gove insisted the UK was "better" together.
He said: "The UK Government is steadfast in its commitment to protect and promote the hundreds of years of shared history, beliefs and interests embodied in our Union – the most successful political and economic partnership the world has seen.
"For our family of nations to thrive – for the Union of the UK to prosper – the UK Government will continue to work smarter for people in every part of the country, building back better and stronger from Covid-19 and able, outside the European Union, to target money where it is most needed."
If you haven't already, please consider supporting our trusted, fact-checked journalism by taking out a digital subscription.