Mhairi Black asks deputy Prime Minister if 'Nigel Farage can admit that Brexit has failed', why can't he?
The SNP Westminster deputy leader confronted Oliver Dowden as he filled in for Rishi Sunak at PMQs.
The SNP Westminster deputy leader challenged Oliver Dowden at Prime Minister's Questions after Mr Farage, the former Brexit and Ukip party leader, admitted the UK had not "benefitted from Brexit economically", claiming Government policy had deterred businesses from investing in the UK.
Filling in for Rishi Sunak and the SNP's Stephen Flynn with the Prime Minister in Japan for the G7, Ms Black criticised the UK Government's support for withdrawing from the bloc.
She asked: "Brexit Britain faces higher food prices, a lack of workers, a shrinking economy and a decline in living standards. Why is he happy to ignore those facts?"
Mr Dowden replied: "We have one of the fastest growth rates in the whole of the G7 since Brexit. We all know … the policy of the SNP, and they said it this weekend, and I quote 'we need to undo Brexit'.
"But let me tell you, if I were them, I would start by undoing the mess they have left Scotland in, and start working with the United Kingdom Government and focus on the priorities of the Scottish people, not the priorities of their party."
Dismissing his response as "deluded", Ms Black then turned her attention to comments from Vauxhall and Citroen, in which they labelled the Brexit deal a "threat" and urged the UK Government to renegotiate.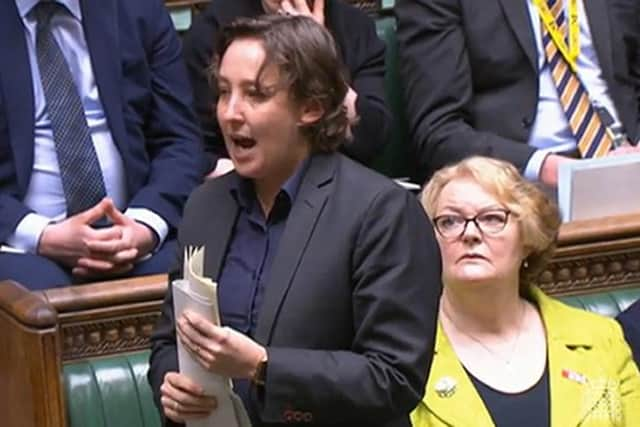 She told the Commons: "Just today, the world's fourth-largest car manufacturer said that Brexit was, and again I quote, a threat to our export business and the sustainability of our UK manufacturing options. Even Nigel Farage can admit that Brexit has failed. So why can't he?"
Mr Dowden replied: "One of the best ways of getting behind industry in this country is to get behind the trade deals we are striking with many countries around the world." He added: "I see last week the SNP promised to build a new Scotland. I don't know whether she is aware, but the SNP have been in power for 13 [sic] years."
Comments
 0 comments
Want to join the conversation? Please or to comment on this article.