Lothian MSP call for 'two year rent freeze' as part of Covid-19 emergency laws rejected
Andy Wightman put forward the amendments to the Coronavirus (Scotland) No. 2.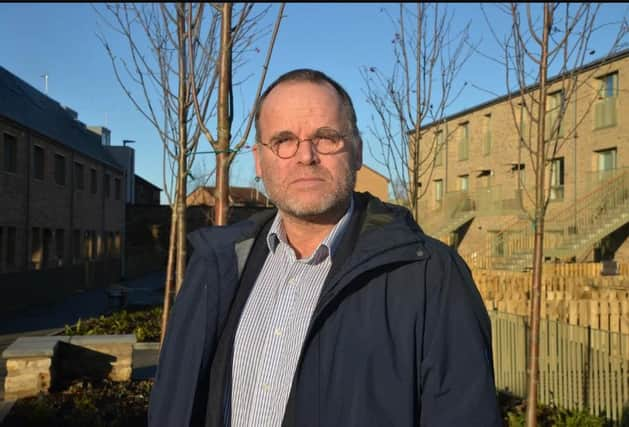 Calls for a two-year rent freeze for tenants in Scotland were rejected by MSPs today during discussions over the second coronavirus bill.
The bill, which is in stage two of proceedings where MSPs can attempt to amend the legislation, was discussed at the Covid-19 Committee today.
The Scottish Greens' housing spokesman and Lothian MSP. Andy Wightman, put forward several amendments including one to force a rent freeze for two years.
David Alexander said the influx of former-Airbnb properties into the market was the driving force behind a likely rent drop.
Mr Wightman had proposed a 'tenant hardship fund' to help tenants in the private rental sector to pay their rent if they found themselves in financial trouble, a two year rent freeze, and for rent arrears accrued during the crisis to potentially be wiped out.
However, all of the amendments from Mr Wightman were rejected by the committee.
He tweeted: "Frustrated that all my amendments were rejected by SNP & Tories (Lib Dems rejected two out of five). No attempt by ScotGov to negotiate. Scotland is not a normal European country for renters. Big issue for 2021 election."
Responding following the committee, Mr Wightman added: "Housing is a human right, and access to good housing is a public health issue, that's why it is deeply disappointing to see SNP MSPs once again team up with the Tories to block clear progress on social justice.
"A rent freeze and a ban on evictions based on arrears accumulated as a result of this crisis would have provided much-needed security for people who are financially most at risk.
"Scottish Ministers made no attempt to contact me to discuss my amendments despite being advised of them a week ago. This stands in contrast to the last piece of emergency legislation, when the SNP and the Conservatives stitched up a deal to help out landlords.
"It is very disappointing that they couldn't bring themselves to afford a similar benefit for private tenants.
"The First Minister said she wanted to build a fairer and more equal Scotland from this crisis, yet her party seem keen to make it less fair and less equal."
Housing Minister Kevin Stewart said: "We want to ensure tenants who have difficulty paying their rent are supported to access all the help and advice available during this pandemic. We recognise the financial pressure people are facing and expect landlords to be flexible with their tenants, and discuss managing rental payments.
"Existing legislation provides protection for private and social rented sector tenants to limit rent increases and prevent unfair increases. We are considering the longer-term impact of the pandemic on the housing market and what further action we may need to take, however, a rent freeze does not take account of all individual circumstances.
"We have allocated more than £70 million for Discretionary Housing Payments in 2020-21 to support tenants struggling with housing costs where Universal Credit or Housing Benefit does not cover the cost of their rent. We have also provided Citizens Advice with £3 million to support people affected by poverty, helping everyone in Scotland who is struggling financially at this time."
Comments
 0 comments
Want to join the conversation? Please or to comment on this article.