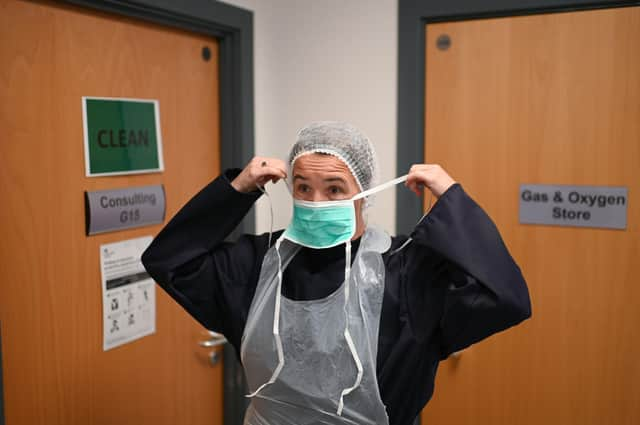 A doctor dons personal protective equipment (PPE)
Neil Ferguson, professor of mathematical biology at Imperial College London, told the Lords Science and Technology Committee that scientists advising the government failed to predict the speed of the virus' spread.
Prof Ferguson said: "The epidemic was doubling every three to four days before lockdown interventions were introduced.
"So, had we introduced lockdown measures a week earlier, we would have reduced the final death toll by at least a half."
Professor Neil Ferguson, of Imperial College London, speaking by video link to the House of Lords Science and Technology Committee
However, he added that based on what was known about transmission and fatalities at the time, the measures were warranted.
A paper produced by Prof Ferguson's team at Imperial College predicted that without a lockdown, the UK's death toll could reach 250,000. It currently stands at 40,883.
Prof Ferguson resigned from the government's Scientific Advisory Group for Emergencies after it was revealed that he had met with his girlfriend twice in breach of lockdown rules.