This is a list of when each council will count the votes, with provisional estimated declaration times, some based on previous elections, and all are subject to change.
Some results are expected almost right away on Friday, while others will be declared much later on the same day.
Once all the votes in an area are counted, the official in charge – the returning officer – takes the stage and announces the results.
Local council elections are happening in England, but not in all areas.
More than 4,000 councillors in 146 councils will be standing for election in major cities including Leeds, Manchester, Birmingham and all 32 London boroughs with 1,000 parish councils electing around 10,000 councillors.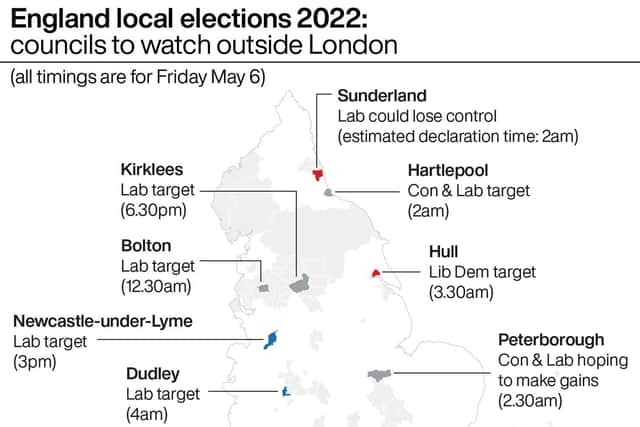 22 councils in Wales will be holding elections, with residents able to vote from the age of 16.
Here's a list of the Local Council Elections 2022 declaration times
Some timings are based on previous elections, and all times are subject to change. Result delcarations are in chronological order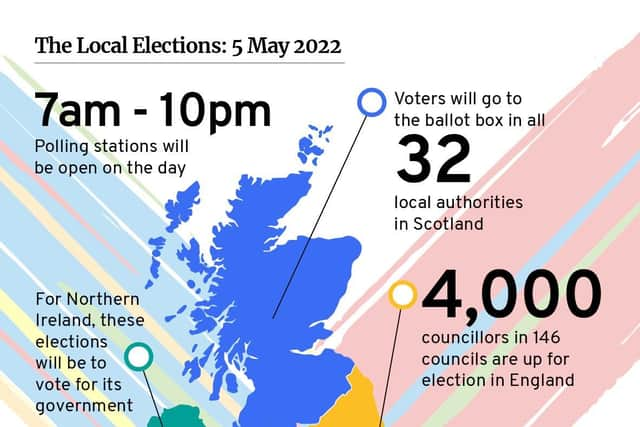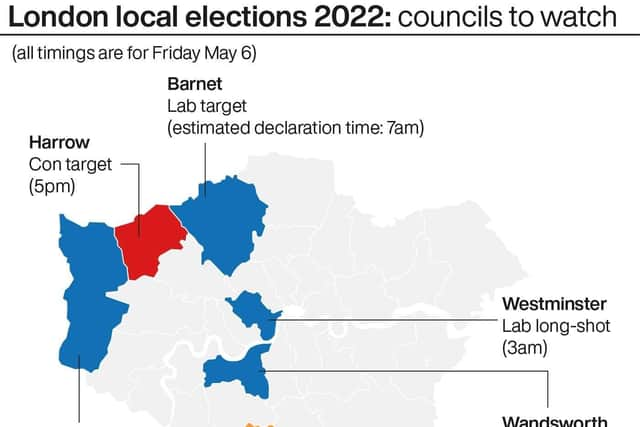 Newcastle-upon-Tyne 01:30
North East Lincolnshire 02:30
Hammersmith & Fulham 03:00
Nuneaton & Bedworth 04:00
Kensington & Chelsea 05:00
Richmond-upon-Thames 05:30
Westmorland & Furness 13:00
Newcastle-under-Lyme 15:00
South Cambridgeshire 15:00
Blackburn with Darwen 16:00
Basingstoke & Deane 17:00
Kingston-upon-Thames 18:00
North Hertfordshire 18:30
Tower Hamlets Saturday May 7 17:00
– Mayoral elections
(all times are for Friday May 6)