The First Minister was asked what she made of Ms Truss's unapologetic return to the political arena, and whether she felt there was "perhaps an element of attention seeking". The question was a reference to Ms Truss's notorious dismissal of Ms Sturgeon as an "attention seeker" who was best ignored.
Speaking at a Scottish Government press conference at St Andrew's House in Edinburgh on Monday, an amused Ms Sturgeon replied: "I couldn't possibly comment. I think there may have been just a tad of it [attention seeking]. I've got a terrible confession to make – I didn't wade my way through the entirety of her 4,000-word article in The Sunday Telegraph yesterday.
"I think people across the UK, in many respects, in their mortgages and the cost of living generally, are still paying the price of the disastrous decisions Liz Truss took in her short tenure as prime minister. So I suspect they would probably have welcomed a longer period of silence from her, but I'll leave it to her to justify her 4,000 words."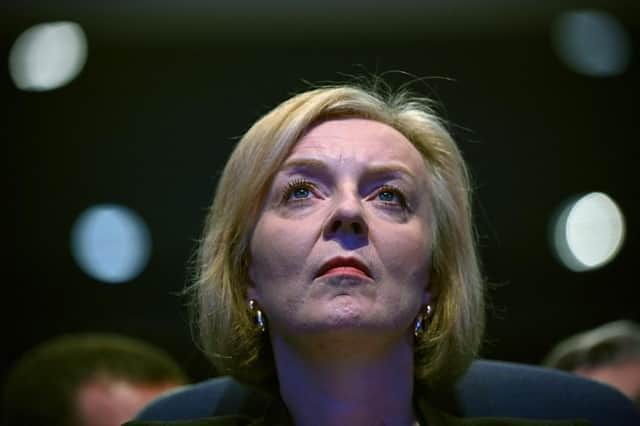 Writing in The Sunday Telegraph, Ms Truss, who served for just 49 days in Number 10, said she was never given a "realistic chance" to implement her radical tax-cutting agenda by her party and by a "powerful economic establishment".
In her first detailed comments since she was forced out of power, the former prime minister also said she had not appreciated the strength of the resistance she would face to her plans. While she acknowledged she was not "blameless" over the way her chancellor Kwasi Kwarteng's infamous mini-budget catastrophically unravelled, she still believed her approach to driving growth was the right one.
She said: "I am not claiming to be blameless in what happened, but fundamentally I was not given a realistic chance to enact my policies by a very powerful economic establishment, coupled with a lack of political support.
"I assumed upon entering Downing Street that my mandate would be respected and accepted. How wrong I was. While I anticipated resistance to my programme from the system, I underestimated the extent of it. Similarly, I underestimated the resistance inside the Conservative parliamentary party to move to a lower-tax, less-regulated economy."