After a mini-budget that hit the economy to the tune of £30 billion, saw inflation skyrocket and made mortgages unaffordable, Ms Truss had been quiet since ending her brief foray with the top job in October.
Some MPs thought she was taking time to reflect, realising her moment as a figure in politics was over. There were rumours across Whitehall of Ms Truss being about to set up a think-tank, or heading to the US to rebrand as a libertarian public speaker.
Allies who despised Mr Sunak and believe he worked to undermine the South West Norfolk MP went quiet or hitched their wagon elsewhere, talking up Boris Johnson for another go, understanding it was over.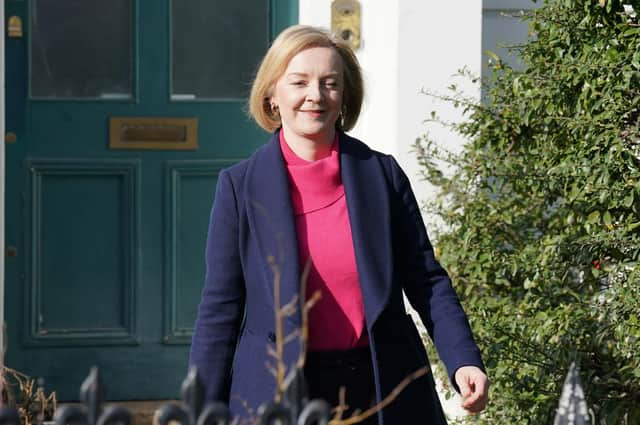 There is a view among some MPs that it's not just that her political sensibilities are bad, but also, as one MP put it, "she just isn't very clever, and that's always going to get you in the end".
Ms Truss's explanations included that nobody had warned her not to fundamentally change Britain's tax system, and also she wasn't given a chance to implement her plans.
She spoke of her mandate not being respected, despite that mandate coming from members, and being thwarted by the "left-wing economic establishment" – a statement that confirms there will be no comeback, despite rumours of hopes to lead the party in opposition.
Some Tory MPs believe she showed a lack of contrition, understanding and, most damning of all, Ms Truss had gone "full tin foil hat", pretending the markets were left wing and actually this was nothing to do with her.
With the base level being not crashing the economy, she has boosted Mr Sunak's tenure by comparison.
However, Ms Truss has also shown a dangerous thread of the Tory party, one that embraces populism, and dismisses all outcomes as conspiracy. That this party made her leader is seen as more embarrassing to MPs by the day.