Alistair Carmichael MP spoke out on Thursday during a debate on the Coronavirus Act amid plans for vaccine "passports", which could be required to go to bars and restaurants.
The renewal of the Act's provisions were passed 484 to 76, despite a minor rebellion.
Prime Minister Boris Johnson has acknowledged the "moral complexities" around a domestic coronavirus certificate and suggested that it might only be possible to introduce one after all adults had been offered a vaccine at the end of July.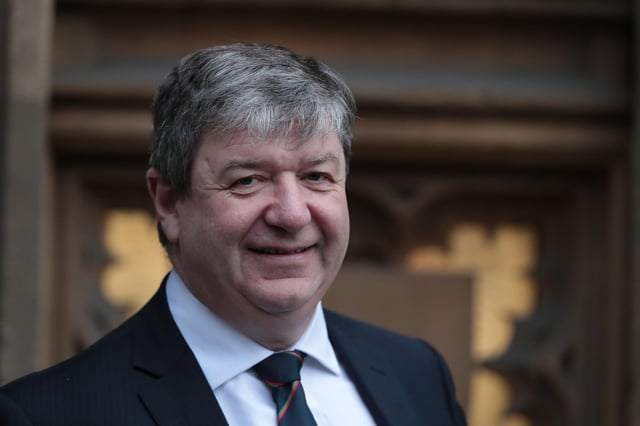 Liberal Democrat MP Alistair Carmichael suggested the plans could infringe on civil rights.
The UK Government will say more on the possible use of Covid status certificates early next month, which could be based on whether people have developed antibodies through infection, as well as vaccinations and negative tests.
Speaking in the House, the Orkney and Shetland MP said: "Mention of identity cards brings me to vaccine passports and the idea, today, of some sort of certification of people's vaccine status that will allow them to get a pint in a pub.
"This idea of vaccine passports is a dangerous one. It is the very thin end of a thick and illiberal wedge.
"If it is OK to force people to confirm their health status in relation to this particular virus, is it then going to be okay for people to carry a piece of paper, under some future government, that says they are HIV-negative, or whatever it is?
"I do not know whether many on the Treasury Bench have ever worked in a bar for a living. I did it for five years.
"If those on the Treasury Bench think that the best way to bring us in this country to a place where we become a sort of 'papers please' society is by doing that through pubs, I warn them that they are mistaken."
Landlords rejected the use of vaccine certificates after Mr Johnson's earlier suggestion it could be up to them to decide whether to screen customers' certificates on entry.
A mobile phone app that features a scannable QR code could be used to provide a virtual coronavirus certificate for entrance into pubs, clubs and restaurants, according to reports.
Mr Carmichael – the Lib Dem home affairs spokesman – claimed the idea showed MPs were not doing what they were elected to do.
He said: "When we enacted this legislation last year, we did not know what would be the course of the pandemic or how this place would work, so we were right to be cautious.
"A year on we know a lot more than we did then.
"Many of the powers we gave to the government last year were not needed. [A total of] 252 people have been charged with criminal offences under this Act, with not one single prosecution as a consequence.
"That and that alone should surely be ringing alarm bells.
"It will always be the case that when we give a government a power, they will want to hold on to it."
If you haven't already, please consider supporting our trusted, fact-checked journalism by taking out a digital subscription.