The Scottish Association of Landlords (SAL), Scottish Land and Estates (SLE) and Propertymark insist the law is disproportionate and unfair.
They have now submitted a petition to the Court of Session in Edinburgh seeking a judicial review.
It came as the Scottish Property Federation said £700 million of residential investment has been paused or lost since an emergency rent freeze was introduced in October to help with the cost-of-living crisis.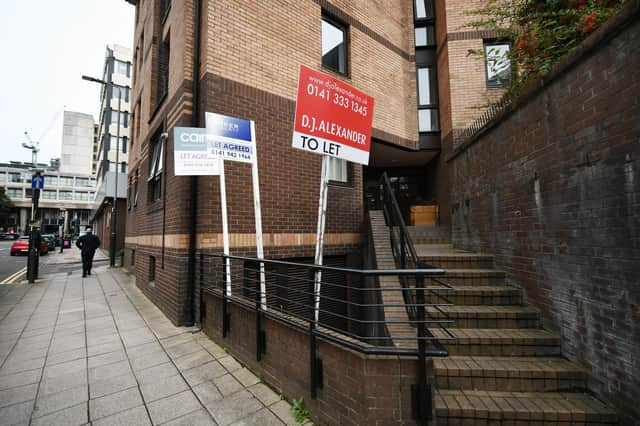 This represents nearly 4,000 modern energy efficient homes that may now not appear in the Scottish rented sector, it said. The Scottish Conservatives called the figures "absolutely staggering".
Earlier this week, ministers confirmed the rent freeze will end and rises will instead be capped from April. Evictions will continue to be banned except under certain circumstances.
Private landlords will only be allowed to raise rents by a maximum of 3 per cent, but they can apply to Rent Service Scotland to increase the figure to 6 per cent if they have a valid reason.
The freeze will be scrapped for social landlords, who reached an agreement with ministers that increases would be below inflation.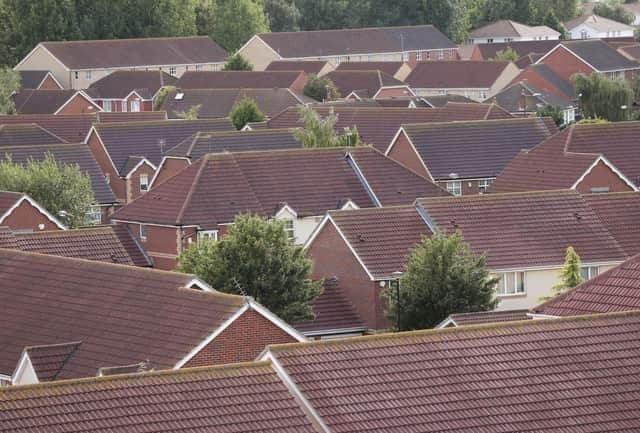 The changes will be in force until September 30, but the Scottish Government can seek a further six-month extension.
Tenants' rights minister Patrick Harvie said it was clear protections are still needed "to give tenants greater confidence about their housing costs and the security of a stable home".
But landlords and letting bodies have raised multiple concerns. In a nine-page submission to the Court of Session, signed by Lord Davidson of Glen Cova KC – a former Advocate General for Scotland – the groups argue the legislation has led to "a material adverse impact on the income and capital of landlords renting property in Scotland".
They further complained the legislation offered no contribution to landlords to deal with the adverse impact and that the timescales were arbitrary.
The petition argues that by discriminating in the way it does, the law breaches the European Convention of Human Rights.
John Blackwood, chief executive of the SAL, said landlords "have had enough", adding: "We must stand united to protect our property rights by challenging this unfair legislation in court."
Sarah-Jane Laing, chief executive of SLE, said: "Regrettably, in recent times the Scottish Government has sought to unfairly penalise private landlords, such as SLE members who provide a vital supply of homes in our rural areas, many at below market rents."
She said the decision to submit the petition "is not one that has been taken lightly", adding: "The announcement from the minister is too little, too late and the figure of 3 per cent appears to be plucked from thin air. For too long, the Scottish Government has sought to disregard evidence provided by the sector and has been reticent in recent months to engage in any form of constructive dialogue."
Nathan Emerson, chief executive of Propertymark, said: "The legislation is being made without any clear evidence as to its need. However, the immediate effects are clear to those on the coal face of the problem – as a direct result of the Scottish Government's initial decision to cap rents at zero, 68 per cent of Scottish letting agents report an increase in notices to sell from landlords."
He added: "The private rented sector has been clearly singled out with complete disregard for the positive impact it provides. It is vital that we ensure that the residential property sector in Scotland is investible and that is why we have been left with no choice but to formally object to these measures with the Court of Session in Scotland."
The campaign group Living Rent criticised the legal action. It said: "Landlords crying to the courts about the rent freeze despite being able to increase rents by 3 per cent from March shows all their talk of 'fair' rent increases to be completely false.
"As their moaning legal attempt shows, landlords have never been concerned about the shortage of housing, homelessness, repairs or high rents; their only concern is profit at the expense of our basic need to live in safe, affordable, secure homes that we are not priced out of at a moment's notice."
A Scottish Government spokesman said: "We recognise the role of the private rented sector in providing homes for let, and acknowledge that some costs have been rising for landlords as well as tenants. The emergency legislation passed by Parliament requires us to keep measures under regular review.
"So, subject to the approval of Parliament, we intend to allow landlords in the private sector to increase rents by up to 3 per cent, or alternatively to apply to Rent Service Scotland for an increase of up to 6 per cent to help cover defined cost increases associated with their let property."
He added it would be "dubious to claim these measures are deterring housing development".