Labour shadow chancellor Rachel Reeves admits 'inadvertent mistakes' in book following plagiarism claims
The shadow chancellor was accused of copying entire sections in her new book.
Rachel Reeves has been forced to admit "inadvertent mistakes" after her new book faced a flurry of accusations of apparent plagiarism.
The shadow chancellor said the errors would be "rectified" in future reprints after the Financial Times identified entire paragraphs lifted from other sources without acknowledgement.
Called "The Women Who Made Modern Economics", it includes material straight from Wikipedia, The Guardian and remarks made by Labour MP Hilary Benn without attribution.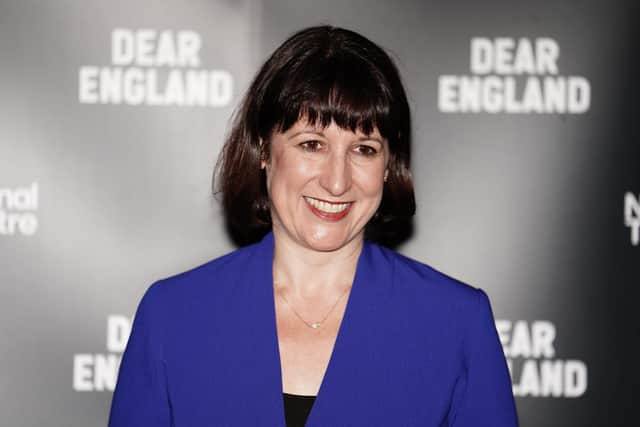 A spokesperson for Ms Reeves said: "These were inadvertent mistakes and will be rectified in future reprints." The book by Ms Reeves, who hopes to become the first woman to serve as UK chancellor after a general election expected next year, gives biographical accounts of some of the women whose ideas have shaped modern economics.
A sentence on the relationship between HG Wells and economist Beatrice Webb is exactly the same as one found on Wikipedia, reading: "He responded by lampooning the couple in his 1911 novel The New Machiavelli as Altiora and Oscar Bailey, a pair of short-sighted, bourgeois manipulators."
Similarly, a foreword to a report on international development by Mr Benn, published on the Tony Blair Institute for Global Change website, appears to have been lifted almost word for word.
Conservative Party chairman Greg Hands accused Ms Reeves of being a "copy and paste shadow chancellor".
He said: "Rachel Reeves needs to explain herself urgently. As always, Sir Keir [Starmer] and his 'copy-and-paste shadow chancellor' will take the easy way out every time."
Basic Books, the publisher, defended the Labour frontbencher, saying she had not sought to present the material as original research.
Basic Books said in a statement: "At no point did Rachel seek to present these facts as original research. There is an extensive and selective bibliography of over 200 books, articles and interviews."
"Where facts are taken from multiple sources, no author would be expected to reference each and every one. When factual sentences were taken from primary sources, they should have been rewritten and properly referenced.
"We acknowledge this did not happen in every case. As always in instances such as these, we will review all sources and ensure any omissions are rectified in future reprints."
Comments
 0 comments
Want to join the conversation? Please or to comment on this article.