Labour MSP calls for AI-powered tools like ChatGPT to be taught in Scottish schools
'We can't shy away from this because it will continue to develop'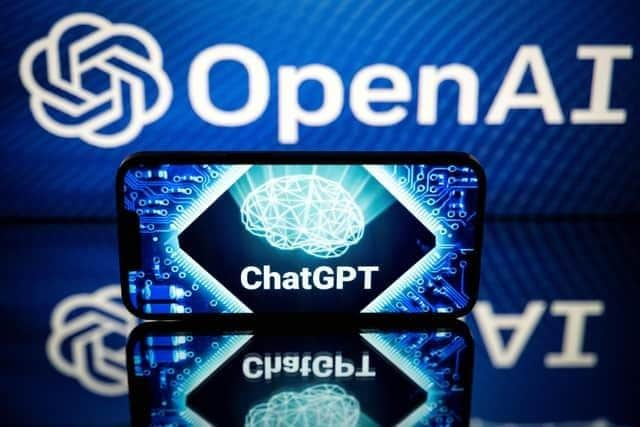 School children should be taught about AI technology and the likes of ChatGPT to keep them safe in the future, according to an MSP.
Martin Whitfield, Labour MSP for South Scotland, said it was important youngsters were taught as much as possible now so they are able to use it appropriately and safely in the future.
There has been huge debate around ChatGPT, the AI-powered chatbot which produces human-like written responses, since its launch at the end of last year.
Mr Whitfield said schools needed to act now.
"There is a huge amount we still have to learn about this technology, but it is going to exist.
"Historically when young people have experienced new technology it has not always been good because adults have been poor at equipping young people to deal with that change.
"But if we don't give young people a chance to be media literate, the consequences will be worse for them."
One of the biggest challenges here will be making sure teachers are able to do lessons on this.
Mr Whitfield admits adding this to the school curriculum will not making teaching any easier, but adds people cannot be afraid of new technology and must accept this is now our reality.
The East Lothian-based MSP said: "We can't shy away from this because it will continue to develop and we will fall behind, and that's when we will get horror stories.
"We need to give teachers the space to encompass all of this and teach it responsibly for the age and stage of their children.
"But it is not as simple as 'here is one lesson, now off you go'.
"And teachers can't just get a two-hour course on this and then be expected to include it in every lesson."
As well as being something that can be taught in the classroom, there could also be a role for ChatGPT and AI in revising and sitting exams.
Mr Whitfield suggests pupils could use the chatbot to compare the answers they would give in an exam to the answers ChatGPT provides.
Fiona Robertson, SQA chief executive and Scotland's chief examiner, said pupils would not be able to use AI in most exams.
She said: "It's rare for learners to submit work to SQA that is not their own, or that has not been produced in accordance with the relevant assessment conditions.
"However, we have procedures in place which outline that learners who do submit work that is not their own risk penalty, which can include cancellation of their award."
She added: "There will also be a need to monitor further advances in the technology and understanding of the role of AI tools in education to guide future approaches to qualifications and assessment."
Comments
 0 comments
Want to join the conversation? Please or to comment on this article.