Exclusive:

Labour constitutional reforms by Gordon Brown 'not worth paper they are written on', claims former Labour mayor Jamie Driscoll

Jamie Driscoll was barred from standing for the North East mayor role and quit in protest.
Labour's planned reforms to the constitution brought forward by Gordon Brown's commission are not worth the paper they are written on, a former Labour mayor has said.
Jamie Driscoll, who has been described as the "last Corbynista in power", was barred in June from the long list to run in the new expanded North East authority in England, sparking his resignation.
Speaking to The Scotsman ahead of the Break Up of Britain conference, held in Edinburgh on Saturday, the now independent mayor also agreed that Labour treats its regional leaders as branch offices.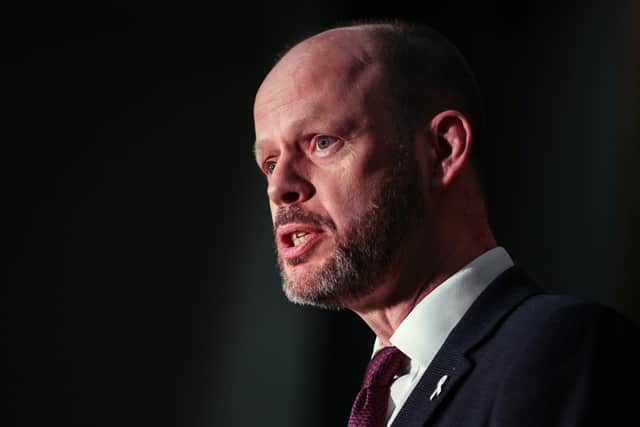 Mr Driscoll, who is mayor of North of Tyne in England, launched a furious attack on Sir Keir Starmer when he quit the party this summer, saying "people are tired of being controlled by Westminster and party HQs".
He plans to stand again for the new North East mayoralty election as an independent, but said he has little hope for UK Labour's planned constitutional reforms.
The proposals had included the abolition of the House of Lords, since watered down by the leadership, and a binding veto for Holyrood over devolved issues.
Mr Driscoll, who was consulted as a regional leader while the report was being written, said early drafts had been "genuinely good" and "genuinely progressive".
"Then it took ages and ages and ages," he said. "Then there was various negotiations between Gordon and LOTO [Leader of the Opposition's office] and when it came out, it was all about Lords reform.
"All the good stuff was stripped out about fiscal devolution. Since then, Keir's even rowed back on the Lord's reform."
Asked if he believed it was worth the paper it is written on, Mr Driscoll said: "No.".
He added: "It's notable that all of the language on devolution has softened and disappeared. They will say things like 'we're going to give power to local communities'. Well, that's meaningless.
"Why hasn't Labour said it's going to re-fund local government? But they haven't. It's the dog that hasn't barked, it's notable by its absence."
The final version of Mr Brown's report recommends Labour gives every town and city in England "the powers needed to draw together their own economic and social plan".
It states this would be done by "mayors, combined authorities and local government in new economic partnerships", and through dedicated economic growth or prosperity plans for each town and city.
The report also calls for directly elected mayors to be extended to Scotland.
Mr Driscoll said any reforms that do come forward are likely to be "massively centralised", adding he viewed Sir Keir as a fundamentally centralising force.
Scottish Labour leader Anas Sarwar and Sir Keir have worked hard to present a picture of a united party, with parts of Mr Brown's commission being requested by those north of the border.
However, Mr Driscoll said Scottish Labour would have "close to zero" influence on the Westminster party due to Sir Keir's branch office approach to regional leaders.
Asked whether he agreed with that accusation, Mr Driscoll said: "We were promised meetings with Keir. Three-and-a-bit years, three meetings. No briefings from the central party. Never told about frontbencher visits.
"That's the experience of the other mayors as well. In public they will be very careful about what they say because of the Sword of Damocles, but do Labour listen? No."
Comments
 0 comments
Want to join the conversation? Please or to comment on this article.