Despite criticism from environmental campaigners, Trade Secretary Kemi Badenoch has insisted that lower tariffs on Malaysian palm oil under the CPTPP trade pact will not cause deforestation despite criticism that Malaysia, where much of the world's palm oil is produced, destroy orangutans' habitats to produce the material used in half of supermarket products.
Forests are bulldozed to make way for palm oil plantations, displacing orangutans who then try to find food in the new plantation areas.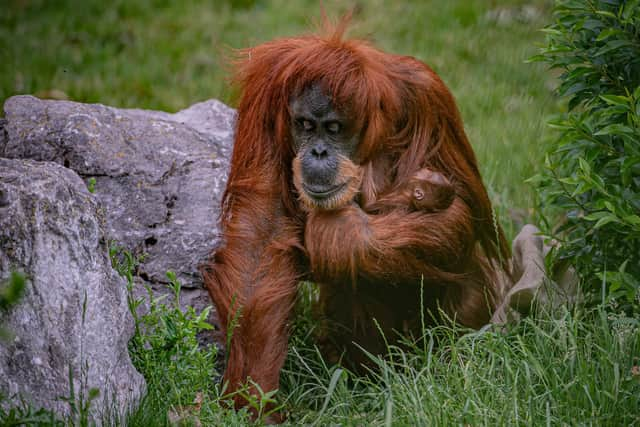 In the document outlining the CPTPP deal the UK says it will "continue to work domestically and with partners internationally to pursue ambitions for nature, climate, sustainable development" and more.
Amid concerns the deal will encourage further destruction of nature, she said: "You have to make trade-offs. But we take in already just about 1 per cent, it's actually slightly less than 1 per cent, of Malaysian palm oil exports.
"Moving the tariff from 2 per cent to 0 per cent is not what's going to cause deforestation.
"But also being in the trade bloc means that we're going to have more influence on sustainability. Palm oil is actually a great product. It's in so many of the things we use. This is not some illegal substance we're talking about."
Daniela Montalto, forests campaigner at Greenpeace UK, said: "Palm oil is still a major driver of deforestation in climate critical forests across Malaysia, Indonesia and Papua so cutting palm oil tariffs will only incentivise further destruction.
"It makes a total mockery of the UK government's legislation to tackle deforestation in UK supply chains and runs completely counter to the government's promise to put the environment at the very heart of trade.
"Prioritising people and the climate means introducing binding targets, legislation and fiscal measures to reduce production and consumption of products linked to forest destruction to allow these critical natural ecosystems to recover - crucial if we are to stay below 1.5C."