Sir Keir Starmer has questioned what Scottish and UK ministers are "doing in government" if they cannot make a deposit return scheme (DRS) work.
The UK Labour leader said his party supported the scheme "in principle", but expressed frustration at the ongoing cross-border row over the policy. Scottish ministers have accused the UK Government of seeking to block the DRS by refusing to agree to an exemption from internal market rules.
This is needed as the scheme in Scotland is due to begin in March 2024, ahead of similar initiatives in England, Wales and Northern Ireland. There are now reports UK ministers will issue a conditional agreement that could allow Scotland to pilot a UK-wide scheme.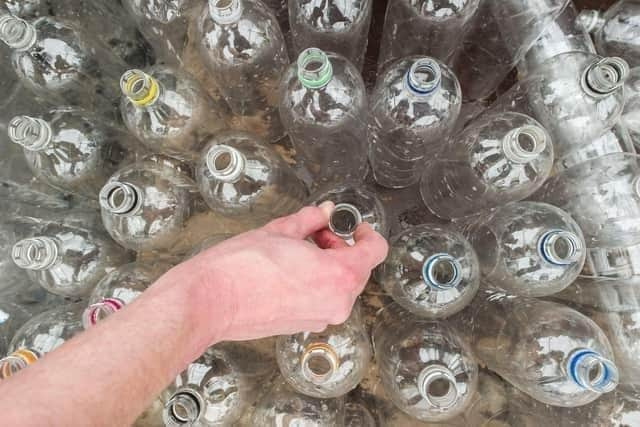 Sir Keir was asked about the issue as he campaigned in Rutherglen and Hamilton West, where a by-election is expected to be called in coming months.
He said: "A scheme that works is a good idea. In principle, we support there being a scheme. I expressed my own frustration, the frustration I think of many people across Scotland in saying – if two governments can't make a deposit return scheme work, what are they doing in government?
"If the Scottish [Government] is struggling to get a deposit return scheme working, and arguing with the UK Government about it, I think most people looking in would be less interested in the detail of the scheme, than to say 'for heaven's sake, if you can't get this scheme to work, how on earth do you expect us to have confidence in you to run a government?'"
He added: "On many issues now, the question uppermost in the minds of the SNP and the Westminster Tories is 'how can we create a divide? How can we further other arguments?' Rather than, 'how do we actually sit around a table and sort this out?' Because it cannot be beyond two governments to sit around a table and sort this out."
Sir Keir said a Labour government would "solve a deposit return scheme pretty quickly, because there are many other very huge challenges that we face here in Scotland and across the whole of the UK".
The DRS will see shoppers north of the border charged a 20p deposit every time they buy a drink in a can or a glass or plastic bottle, with that money given back to them when the empty containers are returned for recycling.
It had been due to come into force in August, but its launch date was pushed back to March 2024 amid concerns from businesses. Lorna Slater, the Green minister in charge of the scheme, has since warned it could be axed if the UK Government does not agree to an internal market exemption.