Kate Forbes suggests she is the SNP leadership candidate unionists fear most
Kate Forbes has suggested she is the SNP leadership candidate unionists fear most.
Ms Forbes, who is one of three hopefuls vying to become the next First Minister, said members should ask themselves which candidate has the potential to persuade the most voters to back independence.
She was addressing an SNP hustings in Dumfries alongside her leadership rivals Humza Yousaf, the health secretary, and Ash Regan, the former community safety minister.
Ms Forbes, the current finance secretary, said: "In this election, I would encourage you to ask yourself this: which of us do unionists fear the most? Which plan do unionists fear the most? Who has the potential to reach out and persuade the next 10, 20, 30 per cent to vote for independence? Because that is how we will deliver independence."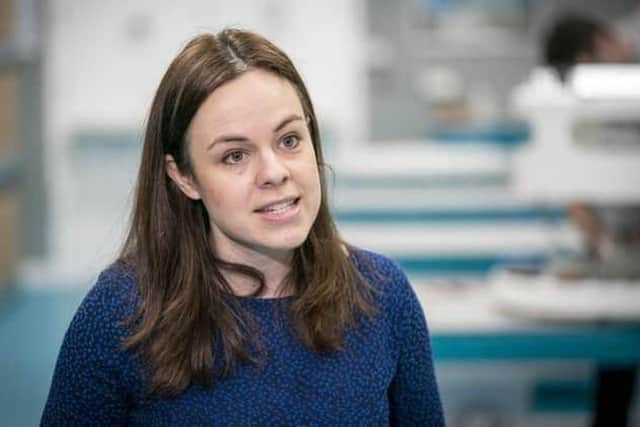 Ms Forbes said she would seek to grow support for independence, adding: "I want to ensure that as many Scots as possible are persuaded of the value of independence."
Mr Yousaf has also said he would focus on building support. Addressing members in Dumfries, he stressed any route to independence must be legal.
But Ms Regan dismissed their strategies. She said: "Basically what we've been doing for the last few years is that we've been winning elections, and we've been using that as a mandate, or a moral mandate…to go and ask Westminster for a referendum."
She said this route had "shut down", adding: "I think seeking another moral mandate, as my two colleagues here are suggesting – I think it's a bit of a wishy-washy plan."
Ms Regan wants to "begin independence negotiations" if the SNP, or pro-independence parties, win a majority of seats and votes cast in any future election.
The new SNP leader will be announced on March 27.
Comments
 0 comments
Want to join the conversation? Please or to comment on this article.