​Ms Forbes, MSP for Skye, Lochaber and Badenoch, has spoken openly for the first time following last Monday's SNP leadership result which left her narrowly defeated by newly elected First Minister Humza Yousaf.
Speaking to Holyrood Sources podcast, Ms Forbes, a member of the Free Church of Scotland, was asked to what extent the contest tested her Christian faith.
She faced fierce criticism, including from SNP colleagues, following her comments on same-sex marriage and children born outwith marriage.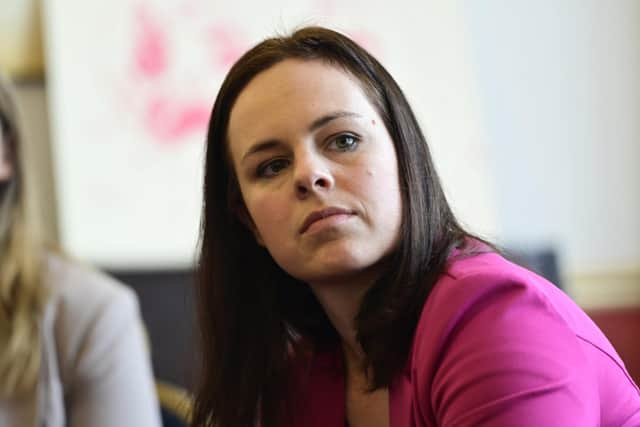 Ms Forbes said the contest had been a test of how strongly she was willing to be herself, rather than a test of her faith.
She said: "It was a test of how strongly I'm willing to be myself when others are identifying the advantages and the disadvantages inherent in that position. And it's a great question …which has sort of stumped me, in terms of I didn't feel it a test of my faith at all, funnily enough."
Ms Forbes spoke of her resolve during the contest with hosts Calum Macdonald, Andy Maciver, the former director of communications with Scottish Conservatives and Geoff Aberdein, the former chief of staff to former First Minister Alex Salmond.
She said: "I'm not a quitter. And I was probably unlikely to ever quit because I believe that when I set my face to do something, I do it, no matter the challenges."
She dismissed claims her economic stance represented a lurch to the right as "a bit of spin and smear to try and progress other candidates" prospects" and expressed regret that Ivan McKee MSP, her early campaign manager and former Minister for Trade, Investment and Innovation, was no longer in government.
Suggesting his former role was "too small" for him, Ms Forbes added: "I do really regret, deeply regret the absence of Ivan McKee because Ivan is exceptional."
During the campaign, Ms Forbes directly criticised Ms Yousaf's record as a government minister for health, justice and transport but now said she was "happy to pick up where I left it with friends and colleagues last summer", when she went on maternity leave.
She told Holyrood Sources: "That's always going to be a two-way street so it remains to be seen whether the hand of friendship that I offer is reciprocated."
Ms Forbes, the former Finance Secretary, turned down the offer of the Rural Affairs portfolio from Mr Yousaf, which was widely viewed as a demotion. Ms Forbes said she would prefer to serve from the backbenches.
On the powersharing deal with the Green Party, she said there was "clearly a difference of opinion" on economic growth, given it was an excluded element of the Bute House Agreement.
She repeated her opposition to Highly Protected Marine Areas, which limit fishing to protect marine eco-systems.
She added: "We have to be really careful that we are not neglecting key parts of our economy and key parts of particularly the rural economy."