Joanna Cherry will not seek Holyrood nomination due to SNP rules change
SNP MP Joanna Cherry has said she will not be running for Holyrood in next year's election "unless circumstances change".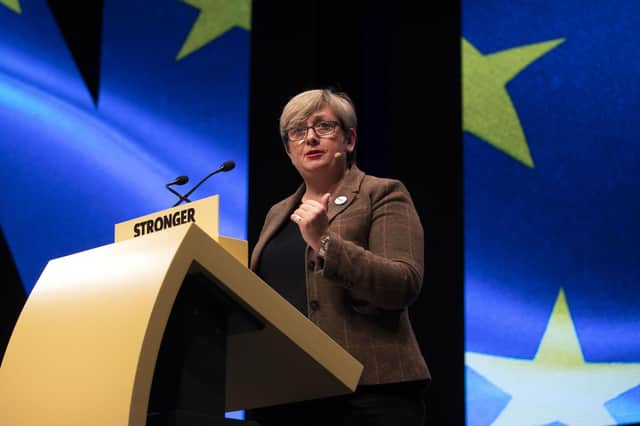 Ms Cherry had previously said she wanted to stand in the Edinburgh Central seat in next May's Scottish Parliament election - with former SNP depute leader Angus Robertson also seeking the nomination.
But she has now said a "particularly unreasonable" demand from the party means it is "impossible" for her to do so.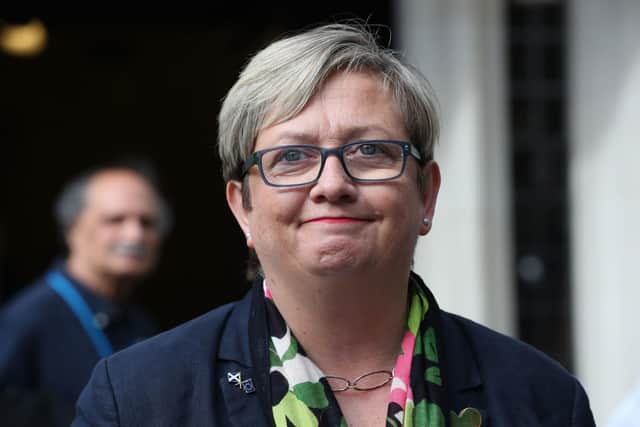 It comes after suggestions that the SNP's ruling National Executive Committee could bring in a new requirement for sitting MPs wishing to stand for Holyrood to secure at least £10,000 of funding towards the subsequent by-election campaign.
It is further reported that any MP who wants to stand for Holyrood will have to resign their seat before the Scottish election.
Ms Cherry said that would make it "impossible" for there to be a "fair and open contest" to select a candidate for the constituency.
She said she would not usually comment on "leaks of internal party matters", but added that "most fair-minded people will see the events of the last few days for what they are".
With politicians such as Alex Salmond having previously served as both an MP and an MSP, Ms Cherry said: "It is unprecedented in our party's history of dual mandates to demand that a parliamentarian make themselves and their constituency staff unemployed in order to be eligible to be a candidate.
"It is particularly unreasonable to demand this in the middle of a pandemic. I am not prepared to do it and so unless circumstances change, I won't be seeking nomination for Holyrood in this election."
SNP branch members in Edinburgh Central will choose the party's candidate for the seat - which is currently health by former Scottish Tory leader Ruth Davidson.
She is stepping down from Holyrood next year and the seat is a key target for Nicola Sturgeon's party as it bids to win a record fourth term in power at Holyrood.
Ms Cherry, who represents the overlapping constituency of Edinburgh South West in the Commons, said she had believed she had a "very good chance" of being selected as the candidate.
"I want to thank everyone who has emailed, written or stopped me in the street to offer their support," she said.
"I would like to reassure my constituents that I shall continue to represent their interests as their MP and to the grassroots members of our party. I promise that I will continue to advocate for independence, democratic reform of our party and open debate.
"As Westminster is in recess I am about to take some time off to spend with my partner and my family and I won't be making any further comment at this stage."
Her statement comes days after Mr Robertson restated his desire to win the seat for the party, saying: "At present Ruth Davidson holds this seat for the Tories with a tiny 610-vote majority and I believe that I can win here with the support of SNP members and voters of all parties who don't want to see the area represented by a pro-Brexit MSP."
Comments
 0 comments
Want to join the conversation? Please or to comment on this article.