Joanna Cherry says speaking out in trans debate ruined her chances of becoming SNP leader
The high-profile MP was speaking during a Reform Scotland event on no-platforming
Joanna Cherry has said speaking out on trans issues damaged her political career and ruined her chances of putting herself forward for the SNP leadership.
The high-profile MP said the political class "seems to have been seized by a collective cowardice on this issue".
She said there was an "alarming collective ignorance of equality law and human rights law".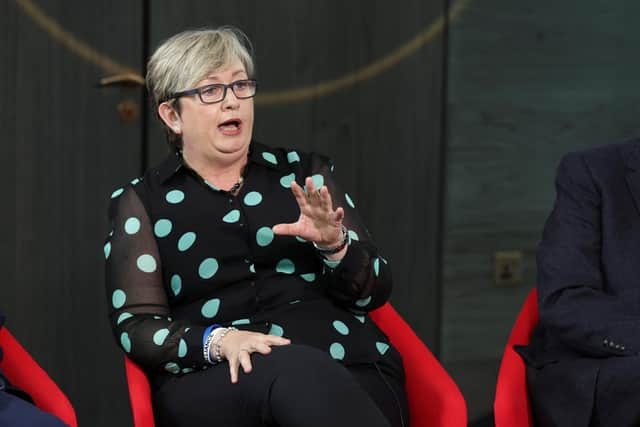 Elsewhere, Kate Forbes, the former SNP leadership candidate, hit out at a "culture of fear" that was "very dangerous for democracy and for good law".
Both politicians were speaking during an online event held by the think tank Reform Scotland on no-platforming versus freedom of speech.
Ms Cherry is currently threatening to sue a comedy club after it cancelled the Edinburgh Festival Fringe show she was set to appear in because of her views on trans issues.
Lawyers acting for the SNP MP wrote to the The Stand Comedy Club on Monday demanding the venue issue a statement acknowledging it "has acted unlawfully by discriminating against our client", apologise, and reinstates the August event, and if not legal action would begin.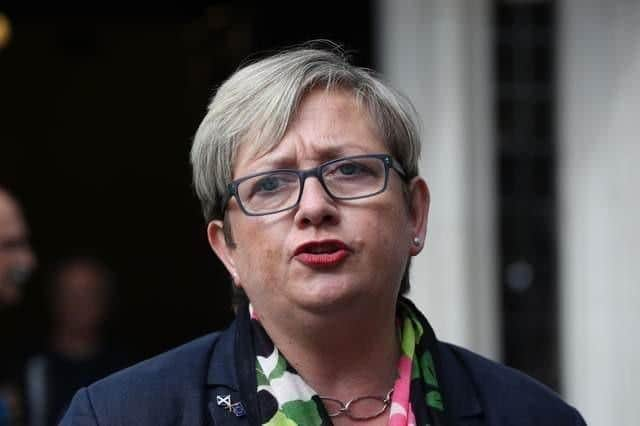 Speaking during the Reform Scotland event, Ms Cherry said: "I first stuck my head above the parapet on this issue in May 2019 and Fraser (Thompson), my fantastic political adviser, warned me that when I did so it would probably damage my political career and ruin any chance I would ever have of putting myself forward for the SNP leadership. I didn't believe him, but I think he was right, actually.
"I've found it absolutely appalling, the onslaught on the views of me and other feminists and lesbians like me over the last few years. But I think it's really important for me as a politician to speak out."
The MP for Edinburgh South West said universities, employers and political parties "have all been captured by a misrepresentation of the Equality Act".
Referencing her potential legal action, Ms Cherry, herself a King's Counsel, said: "Now, if people in public life and positions of leadership, like university principals, employers in the public sphere, political leaders, were prepared to take a stand on this, then perhaps I wouldn't find myself in this position. But the political class seems to have been seized by a collective cowardice on this issue, with a few honourable exceptions."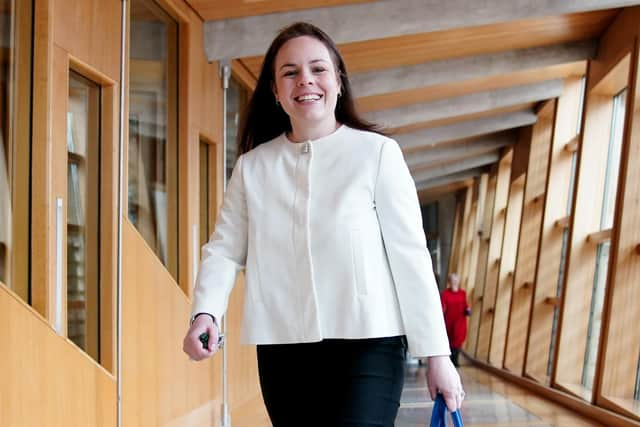 Ms Forbes suffered a backlash during the early stages of the SNP leadership race over her socially conservative religious views, including her opposition to gay marriage.
However, the MSP for Skye, Lochaber and Badenoch said she had received support from "very unexpected places" during this period, including from people who fundamentally disagreed with her but believed she deserved to be heard.
She said there was a "culture of fear" that was stymieing discussion, but insisted the public are "fed up" with it.
Ms Forbes said the treatment of those who expressed concerns during the passage of the Gender Recognition Reform Bill through Holyrood at the end of last year was "just completely unacceptable".
Earlier, Stephen Flynn, the SNP's Westminster leader, said Ms Cherry had his support in her row with The Stand. He said he disagreed with her on the wider topic but would "defend her right to be able to ensure that her voice is heard".
The club had been set to host an event in which Ms Cherry was to be interviewed, as part of a series of In Conversation… shows, but The Stand said "key operational staff" had raised concerns about the MP's views and made clear they did not want to work at the event.
Ms Cherry has been a vocal critic of the Scottish Government's gender recognition reforms.
Announcing the threat to take legal action, unless they agreed to the "reasonable requests", Ms Cherry said the action was "not about money".
"My primary goal is to have the actions of The Stand acknowledged as unlawful and to ensure the event proceeds," she said. "I have asked The Stand to apologise to me too. If they don't agree with my reasonable requests, I intend to ask the court to decide on the issue.
"I hope that my actions in defending myself will give courage to everyone particularly women who wish to express views on legitimate issues of public interest. That, after all, is the very job of a politician and one of the reasons I entered politics in the first place."
Last week, the club, co-founded by SNP MP Tommy Sheppard, said: "Further to our previous policy statement on this matter, following extensive discussions with our staff it has become clear that a number of the Stand's key operational staff, including venue management and box office personnel, are unwilling to work on this event.
"As we have previously stated, we will ensure that their views are respected. We will not compel our staff to work on this event and so have concluded that the event is unable to proceed on a properly staffed, safe and legally compliant basis."
Speaking on the BBC's Good Morning Scotland programme, Mr Flynn said: "As a point of principle, I don't agree with Joanna on this wider topic, but I would defend her right to be able to ensure that her voice is heard and hopefully a compromise position can be found."
Asked if he would be making that point to Mr Sheppard, Mr Flynn said: "It's not my position to delve into an issue directly relating to a business and indeed who they want to come and speak to them, but Joanna knows that she very much has my support on this issue and hopefully a compromise can be found."
Comments
 0 comments
Want to join the conversation? Please or to comment on this article.