Sarah Phillimore, who ran a controversial "gender critical" Twitter account, was removed from the platform earlier this week for allegedly violating its rules against hateful conduct.
Heavily criticising the ban, Ms Cherry, the MP for Edinburgh South West, told followers on the site that she was "calling out" Twitter for "sexism" and "human rights violations", adding that the company's hateful conduct policy "does not protect women".
On Tuesday, her SNP colleague, Kirsty Blackman, took the opposite view, tweeting: "I often disagree with daft moderation policies by social media companies, but in this instance they should be praised for censoring or banning someone for spouting transphobia or anti-Semitism, rather than criticised."
She added: "Like so many in the SNP, I continue to oppose both transphobia and anti-Semitism."
The former Deputy Leader of the SNP's Westminster group then revealed on Wednesday morning that Ms Cherry had blocked her on the site.
It came after Out for Independence, the official LGBTQ+ wing of the SNP, wrote a tweet on Tuesday that was critical of an unnamed MP for supporting Sarah Phillimore.
"As an inclusive, intersectional organisation we condemn the support given to Sarah Phillimore today by an SNP MP," they wrote.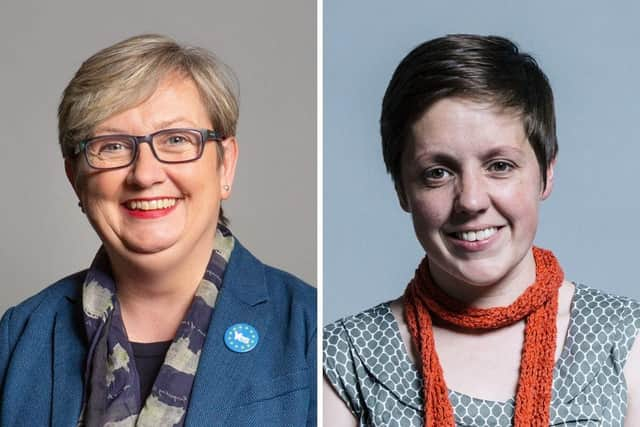 "Phillimore's antisemitism and transphobia are not part of the Scotland we want to see - bigotry in all forms must be opposed."
Ms Cherry replied to the tweet, labelling it "grossly defamatory" and "in breach of the SNP code of conduct."
"I've reported it to the party's National Secretary & he has promised me to take urgent action," she told the group.
"Your attacks on a prominent party representative who is also a lesbian are disgraceful," she added.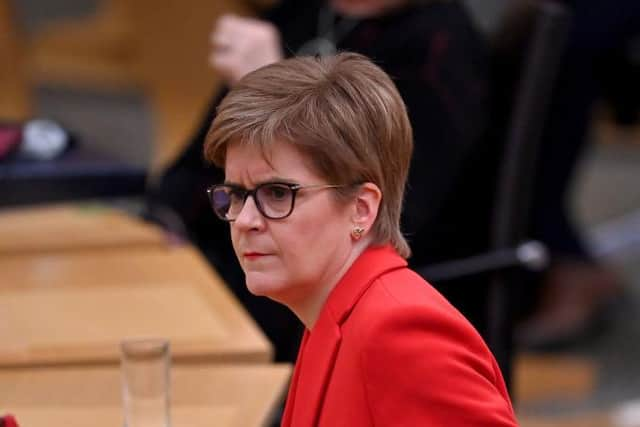 Ms Blackman, MP for Aberdeen North, retweeted her support for Out for Independence on Wednesday.
She used the hashtag "#IstandWithOFI", and explained that she could not directly retweet Ms Cherry's response to Out For Independence because "she's blocked me again."
"I'm no QC," she added, "but for something to be defamation, doesn't it have to be, err, untrue?"
The Scotsman has contacted both MPs for comment.
Meanwhile, barrister Sarah Phillimore strongly rejected the accusations made against her.
She told The Scotsman: "I do not accept these allegations against me. They are untrue."
It comes amid an ongoing battle in the SNP over the party's stance on proposed changes to the Gender Recognition Act (GRA), which would allow people to "self-identify" as trans or non-binary without recieving a medical diagnosis for gender dysphoria.
Earlier this week, dozens of members resigned from the party - including Stuart Smith, the Vice-Convenor of Out For Independence, who told followers he "could no longer morally justify staying in a party that has become a breeding ground for bigotry."
It is understood that concerns over the resignations were raised to the party leadership at a highly charged meeting of SNP MPs on Wednesday evening.
Hours later, in an extraordinary intervention, First Minister Nicola Sturgeon posted a video message on Twitter, insisting that transphobia should be treated with 'zero tolerance' in the party.
Addressing the members who had resigned, she added: "That is not acceptable to me - as SNP leader I will do everything I can to change that impression and persuade all of you that the SNP is your party and you should come home where you belong."
On Thursday evening, the SNP announced that at the weekend, its National Executive Committee would convene to draw up a definition of transphobia to be added to the members' code of conduct.
In a statement signed by the Business Convenor, Kirsten Oswald, and the Depute Leader, Keith Brown, the party said: "Yesterday, a number of members left the SNP because they do not consider the party to be a safe tolerant place for trans people.
"We are sorry that we've let you down and today pledge ourselves to change. The SNP does not and will not tolerate transphobia.
"We all need to have an open conversation about how we got here and how we remove the toxicity from our discussions.
"Discussions and debate should always be constructive and respectful.
"The protection of women's rights is vital. However, transphobia under a guise of concern for women's rights is still transphobia.
"Anyone can have a strongly held opinion without the need to insult, offend or display prejudice against others. And that's the place we all need to reach.
"Transphobia is just as unacceptable as racism, homophobia and sexism. And trans people have as much right as anyone to feel safe, secure, valued and respected for who they are.
"We are an inclusive party, and we always have been. The SNP has always been a family for those who believe in independence.
"A number of members have recently left because they felt they were not welcome anymore. But they are. And we hope they will reconsider and re engage.
"It is clear that we have work to do. A number of initial requests will go to the NEC this weekend including the need to agree a definition of transphobia so that all SNP members know the standard of behaviour that is expected from them.
"Where complaints against individuals are made on this or any issue, the National Secretary will consider these fairly and decide if further action is required.
"All complaints will be considered without fear or favour. For anyone thinking about leaving the party. Please talk to us before you do.
"We have already reached out to our youth organisations and Out for Indy to allow those affected to talk to us directly about their concerns.
"We know we have work to do. So please help us shape the future of the SNP.
"Let's work to get towards a more progressive equal independent Scotland."
A message from the Editor:
Thank you for reading this article. We're more reliant on your support than ever as the shift in consumer habits brought about by coronavirus impacts our advertisers.
If you haven't already, please consider supporting our trusted, fact-checked journalism by taking out a digital subscription.