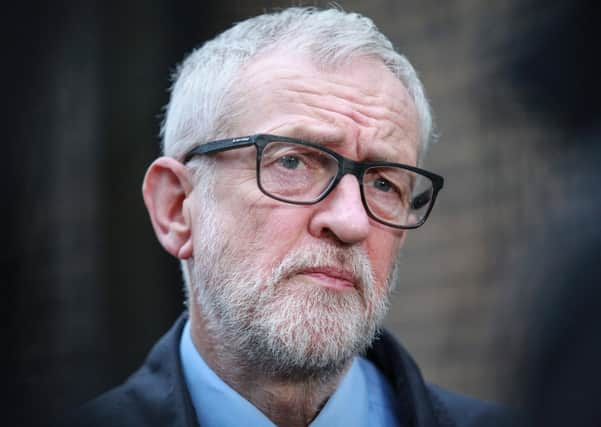 The out-going Labour leader said he was "denounced as somebody that wanted to spend more money than we could possibly afford" to fix social wrongs.
Mr Corbyn will stand aside in April when the party finally concludes its leadership contest. He was widely criticised after Labour crashed to its worst UK election result in 80 years, which saw Boris Johnson returned to power with an 80 seat majority.
But the Tories now realised they had to "invest in the state", Mr Corbyn said.
In an interview with the BBC, the long-serving Labour said that the country had been "ill-prepared" for the coronavirus pandemic because of "10 years of austerity, of underfunding the National Health Service and underfunding our benefit system".
He said the government had been "shocked" by the national emergency, as their "instincts" were for "free market economics and the small state".
"They've now suddenly realised that they have to spend money to invest in the state, as we have always said as a party, and they have come around to a lot of that position."
He added: "I think our society and our politics will never be the same again, because we have suddenly realised as a society and a community, we need everybody - and everybody has a contribution to make."
Mr Corbyn has just over a week to go as Labour leader, after four-and-half years in the job.
The result of the contest to replace him - between Sir Keir Starmer, Rebecca Long-Bailey and Lisa Nandy - will be announced on Saturday, April 4.