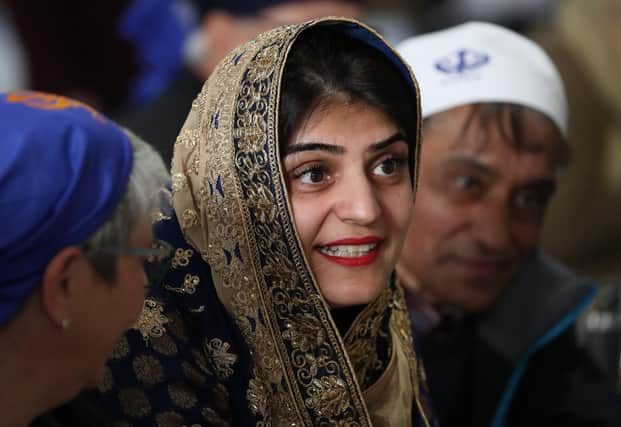 Of the 129 MSPs elected to the Scottish Parliament on Thursday, 58 – or 44 per cent – are women.
The figure is a marked increase from the 45 female MSPs voted in in 2016, which was the same number as in 2011, and actually below the figure of 1999, of 37 per cent and 48 women.
What is possibly even more significant is that among them, there are two women of colour: Scottish Conservatives' West of Scotland list MSP Pam Gosal, whose parents are Indian and Kaukab Stewart of the SNP, who is of Pakistani descent and on Friday, became the first BAME woman elected to the Scottish Parliament when she won her seat in the Glasgow Kelvin constituency.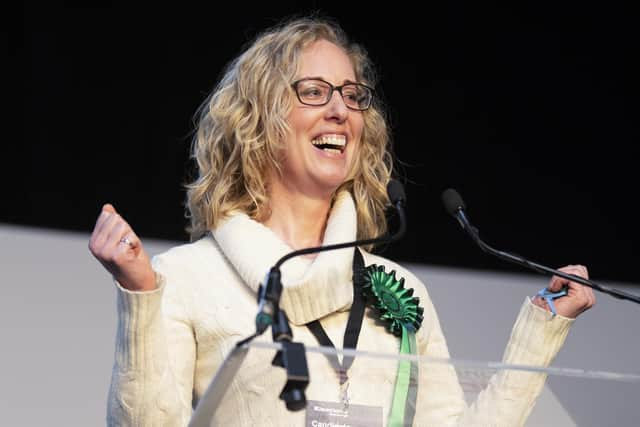 Previously there were four ethnic minority MSPs at Holyrood, all of them men.
The struggle to create gender parity in the Scottish Parliament is a strange one, especially considering that there has been a raft of female party leaders in the parliament's 22 year history. From First Minister Nicola Sturgeon, to former Scottish Conservative and Scottish Labour leaders Ruth Davidson and Kezia Dugdale, the top of Holyrood was, at one point at least, predominantly female.
Not least is current co-leader of the Scottish Greens, Lorna Slater who has given up a thriving career in renewables engineering to serve in Holyrood. She is one of eight Green MSPs, five of whom are women.
When asked in a television interview on Sunday if she was "sure" about giving up her job to become a politician, she laughed.
"I don't know, ask me tomorrow morning when I'm bleary eyed on the steps of Holyrood, starting my new job," she said. "I'm feeling all those first day nerves."
Pointing to the experience of fellow Green Alison Johnstone who she described as "one of our most accomplished MSPs", she added: "I don't do things by halves, that's for sure, but I'm joining a team of very experienced MSPs, we have a long track record in Holyrood."
Ms Stewart said it was "an honour" to be the first woman of colour to become an MSP after she was elected in her fifth attempt to join the Scottish Parliament. A long-time SNP activist, she ran against Donald Dewar in the first election to the reconvened Scottish Parliament 22 years ago.
Giving her acceptance speech, Ms Stewart said: "It has taken too long but to all women and girls of colour out there - the Scottish Parliament belongs to you too. So whilst I may be the first I will not be the last."
She added: "I intend to be a voice for every single person in Kelvin that I've been elected to represent. Whether you voted for me or not, please know my door will always be open."
In a television interview on Sunday, Pam Gosal said she was "delighted, happy and very, very proud" to be the first Indian woman elected to Holyrood.
Unlike Ms Stewart, Glasgow-born Ms Gosal only became actively involved in politics 18 months ago, saying she had previously had no allegiance to any particular party. Instead, she looked at her core values and worked out which party she felt she would be most aligned to.
Ms Gosal, who previously stood in the 2019 General Election for the Scottish Conservative and Unionist Party as a Parliamentary candidate for East Dunbartonshire, said: "It can take a long time for some people [to get into politics], I've got to be honest about my journey, I've only been in politics for one and a half years. And it's great that the Scottish Conservative Party started working with me right from the beginning identifying talent, through things like he group-led Conservative women's organisation Women to Win. That was fast enough for myself, but I do agree that some ladies do go through maybe five or ten years. But what I would say is don't give up."
She said: "Obviously, no matter what background you come from, that you have that opportunity, and that's what aligned me with the Scottish Conservative Party. My parents are from India, the Punjab, both of them and they were immigrants in the late 1950s, coming into this country.
"And you know, looking at the television, and looking at other role models coming over the years, whether it's to do with the Scottish Conservative Party with Ruth Davidson there, looking at the Conservative Party in London, Priti Patel or Rishi Sunak, people like that. [I felt] that I can do this as well, just because I was born in Glasgow, and I wasn't educated in the beginning - now luckily I'm at PhD level, I'm just finishing that this month.
"That's what aligned me, I want to make a difference."
There are many female MSPs who have been in Holyrood for a long time. The SNP's Christine Grahame, at 76, is the Mother of the House, while Scottish Labour's Jackie Baillie has also served as an MSP since the inception of the Scottish Parliament in 1999 and may be a valuable source of wisdom for the party's new leader Anas Sarwar, who is looking to transform Labour's fortunes in Scotland in the next five years.
A message from the Editor:
Thank you for reading this article. We're more reliant on your support than ever as the shift in consumer habits brought about by Coronavirus impacts our advertisers.
If you haven't already, please consider supporting our trusted, fact-checked journalism by taking out a digital subscription.