Inflation UK: Think-tanks warn Rishi Sunak's promise to halve inflation 'in jeopardy' despite recent fall
The intervention comes despite inflation slowing to its lowest for 17 months.
Think-tanks have warned Rishi Sunak's promise to halve inflation is "in jeopardy" despite improved figures for July that showed the rate had dropped to 6.8 per cent.
The Office for National Statistics (ONS) said Consumer Prices Index inflation rate had fallen for July to the lowest level since February last year, and down from 7.9 per cent in June.
But with the figure still well above the UK Government's 2 per cent target, the Prime Minister has now been warned his target will not be met this year.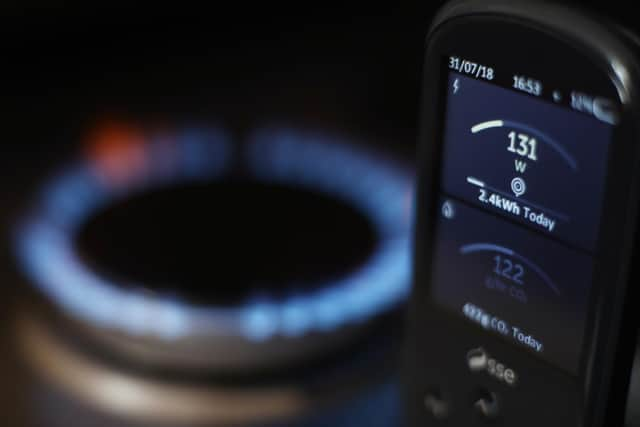 Numerous think-tanks questioned Mr Sunak's pledge, with the Institute for Fiscal Studies (IFS) saying his inflation promise was in jeopardy.
Heidi Karjalainen, a research economist at the IFS said: "The Prime Minister's target to halve the rate of inflation by the end of the year was always a little odd as there is only so much the Treasury can do to influence the pace of price increases.
"When the target was set, the Prime Minister may have hoped he could rely on falling in energy prices to do most of the work to hit it. However, the stubbornly high rate of price inflation for goods and services other than food and energy has put the target in jeopardy.
"With only four months to go, it no longer seems at all clear that inflation at the end of the year will have fallen by enough to achieve it."
The Resolution Foundation also suggested the pledge was unfeasible, let alone meeting the status quo target of 2 per cent.
James Smith, research director at the Resolution Foundation, said: "Inflation has fallen rapidly over the past six months, but the UK still has the highest rate in the G7 and the Bank [of England] faces a daunting task in further taming price pressures.
"Accelerating pay growth will make even the Prime Minister's promise to halve inflation hard to meet, let alone the Bank's mandate of reducing it to 2 per cent. The UK has experienced the third largest price pressures of any advanced economy since the pandemic.
"This highlights just how painful this cost-of-living crisis continues to be, and how unwise it would be to meddle with policies like benefits uprating that are designed to protect families from price pressures like this that are beyond their control."
The Federation of Small Business' (FSB) welcomed the fall, but suggested the cost-of-living crisis was far from over. FSB Scotland policy chair Andrew McRae said: "It is, of course, welcome news that the promised reverse in inflation is finally beginning to stick. That being said, the rate remains at more than triple the Government's target, so we're nothing like out of the woods yet.
"Although inflation is slowly falling, our latest research shows that business confidence is down and revenues have not been increasing at a sufficient rate to absorb cost rises."
The latest inflation reading was marginally below expectations, with analysts having predicted a reading of 6.7 per cent for the month.
ONS deputy director of prices Matthew Corder said: "Inflation slowed markedly for the second consecutive month, driven by falls in the price of gas and electricity as the reduction in the energy price cap came into effect.
"Although remaining high, food price inflation has also eased again, particularly for milk, bread and cereal. Core inflation was unchanged in July, with the falling cost of goods offset by higher service prices."
The ONS said lower energy prices, which have slumped after volatility sparked by the Russian invasion of Ukraine, were a key driver in the slowdown in inflation.
Speaking on the morning the new figures were released, Treasury minister John Glen insisted the Government was "not complacent at all" on meeting Mr Sunak's pledge to halve inflation by the end of the year.
He told Sky News: "A lot has changed since the start of the year. At the start of the year people were expecting a recession. We are not facing that now.
"We are not complacent at all, and when we get to the end of the year we will then, I am sure he [Mr Sunak] will want to report back on the five pledges at the centre of his strategy and aims for this year in Government."
Chancellor Jeremy Hunt added: "The decisive action we've taken to tackle inflation is working, and the rate now stands at its lowest level since February last year. We must stick to our plan to halve inflation this year and get it back to the 2 per cent target as soon as possible."
Deputy Labour leader Angela Rayner called the fall in inflation a "relief", but warned the cost-of-living crisis was continuing.
She told BBC Radio 4's Today programme: "Well, it's a relief for a lot of people, but it, of course, still means that there's a cost-of-living [crisis] and prices are still going up, but at a slower rate.
"We've seen families see their bills going up significantly – over £300 per month – and it has been really difficult for people over the last couple of years, and we've had 13 years of economic chaos by the Conservatives.
"So, whilst it will be a relief, I wouldn't think it would be welcome. I think it will be more of a relief for people that there is this idea that things are starting to gradually improve.
"However, people have been put through hell and back and they're still going to be facing this cost-of-living crisis for some time to come."
Comments
 0 comments
Want to join the conversation? Please or to comment on this article.