Humza Yousaf to meet with Rishi Sunak, but how did first meetings between previous leaders including Nicola Sturgeon and Boris Johnson go?
Humza Yousaf will meet with the Prime Minister today for the first time since becoming leader.
The First Minister is expected to demand "whisky fairness" during the meeting in Westminster, before heading off for conversations with London Mayor Sadiq Khan, as well as ambassadors including those from Germany and Ukraine.
It marks the first in-person meeting since Mr Yousaf won the SNP leadership contest on March 27, and a chance to reset relations ahead of the coming court battle between the two administrations over the Gender Recognition Reform (GRR) Bill and the use of a section 35 order to block the legislation.
But how did previous first meetings between leaders go, and did they get along?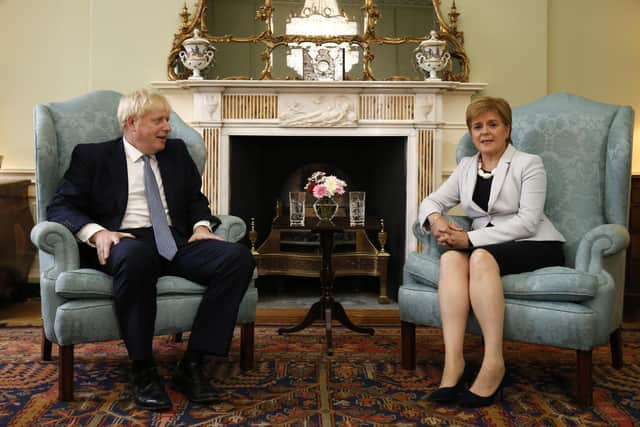 Rishi Sunak meets Nicola Sturgeon
This will be the second first minister Mr Sunak has met with, having talks described as "cordial" with Ms Sturgeon on January 12. They had both attended the British-Irish Council in November of the year before, an event Mr Sunak convened specifically to work on better relationships with the devolved nations, but the January meet was the first one-on-one occasion.
The pair were all smiles in the photograph, taken at a hotel in Inverness following a private meeting. They discussed the NHS, economy and GRR, and were said to have "robust" exchanges on Scottish independence.
But unlike the leaders that Mr Sunak followed, there was a mutual respect between the pair, and a genuine desire to cultivate a better working relationship. Ms Sturgeon hailed the talks as "constructive", and there was a belief discussed that Whitehall relations would improve. Months later, the First Minister would resign.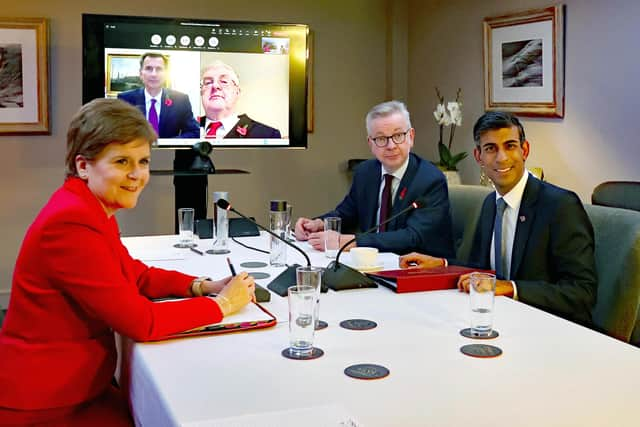 Ms Truss failed to meet with the First Minister during her brief 44 days in office, perhaps in part due to the fact she'd said awful things during the leadership contest because winning was easier than governing.
Asked during the Tory leadership debate, the former Liberal Democrat activist labelled Ms Sturgeon an "attention seeker", adding the "best thing" to do was "ignore her".
This came during the same contest where Ms Truss refused to say if Emmanuel Macron, the French president, was "friend or foe", so perhaps diplomacy wasn't her thing.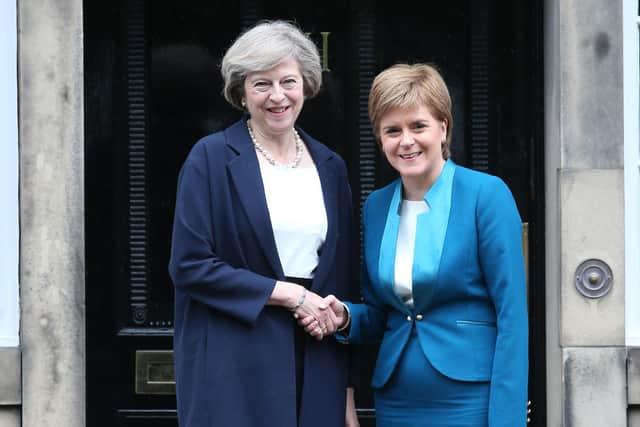 Ms Sturgeon said: "I don't know whether that is arrogance, lack of respect, or insecurity, or whatever it is. It's not the right way to do Government in a grown up way." The pair had zero working relationship, and no pictures together, but Ms Truss did boost the unionist cause after leaving by making Mr Sunak look better in comparison.
Boris Johnson's first meeting with the then-first minister was particularly spicy, complete with protesters, clashes on policy and more analysis than was needed about their body language. Mr Johnson, who didn't interact with the public once during the trip, visited Bute House in July 2019, an event that saw him booed as he entered the building. He did so having attempted to usher Ms Sturgeon in first, only to have her hang back and make him go in first, in what at the time was described as a power play. The 'last one through the door' moment is a seen as a frequent point of conflict between leaders, as whoever enters last is often viewed as more dominant.
In case there were any doubts about their relationship, Ms Sturgeon repeatedly called for Mr Johnson to go over the 'Partygate' investigation, then rejoiced when he finally did.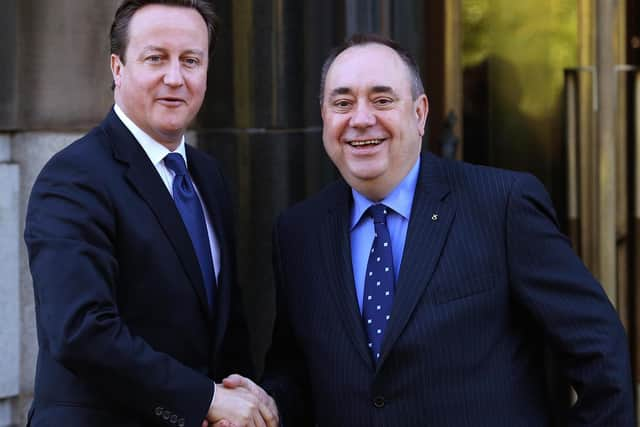 Theresa May meets Nicola Sturgeon
Ms May met Ms Sturgeon at Bute House for the first time in July 2016, posed briefly for photographers and then held a meeting that lasted 45 minutes. It was only the third time they'd met, and their first formal one-to-one encounter.
Despite initially stressing her deep passion for Scotland, their relationship soured over Brexit and following subsequent meetings. Asked about the first meeting, Ms Sturgeon claimed having conversations with Mrs May was "pretty soul destroying".
She added: "She would never depart from a script, no matter where you tried to take the conversation. So talking to Boris, at least it was like having a conversation, albeit a bit of a crazy one."
Two political figures that used to be important, the pair met in person on May 15, 2010, for Mr Cameron's first visit since becoming prime minister.
Greeted by 200 protesters, security staff had to take Mr Cameron into the devolved parliament via the back door. In a sign of improved relations with Scotland, the prime minister announced that no cuts would be made to the £30 billion annual budget for Scotland, despite the coming austerity programme.
Both men talked about mutual respect and working together, then engaged in an independence referendum four years later where all that went completely out the window.
Comments
 0 comments
Want to join the conversation? Please or to comment on this article.