Humza Yousaf set to announce gender legal challenge in next couple of days
Humza Yousaf is expected to announce a court battle with the UK Government over Scotland's controversial gender reforms in the next couple of days.
The new First Minister previously said he had been having "intense conversations" about the matter and would be issuing an update "imminently".
It is understood the Scottish Government will formally notify Holyrood of a legal challenge by using a Government Initiated Question (GIQ) on either Wednesday or Thursday.
Speaking to journalists, Mr Yousaf said: "My first principle would be to challenge the Westminster veto against legislation that was passed by a majority of our parliament. But in terms of confirming a decision, I'll make that decision known very soon."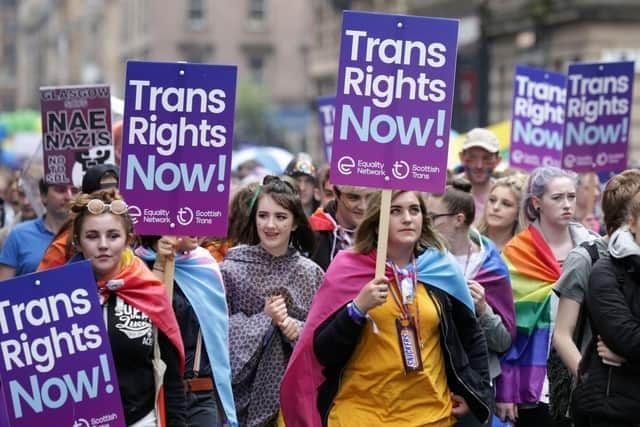 MSPs passed the Gender Recognition Reform (Scotland) Bill by 86 votes to 39 before Christmas, approving reforms which would allow trans people to obtain a gender recognition certificate (GRC) without the need for a medical diagnosis.
The Bill would also allow 16 and 17-year-olds to apply for a GRC for the first time, and would reduce the amount of time a person has to live in their acquired gender before they can be granted the document. However, the move sparked huge controversy, with concerns from some politicians, women's rights groups and others the changes could impact on safe spaces for females.
The UK Government blocked the legislation earlier this year using a section 35 order – a never-before-utilised section of the 1998 Scotland Act – to prevent it from gaining royal assent. It argued the Bill would have an "adverse impact on the operation of Great Britain-wide equalities legislation".
Former first minister Nicola Sturgeon branded this a "full-frontal attack on our democratically-elected Scottish Parliament and its ability to make its own decisions on devolved matters".
Earlier this week, Ian Blackford, the SNP's former Westminster leader, described the UK Government's decision to block the legislation as a "democratic outrage in a modern democracy". He said: "What's at the heart of this matter is the Secretary of State for Scotland believes he has the power, he has the right, to strike down any bill of the Scottish Parliament."
The Scottish Government has until Monday, April 17 – the week Holyrood returns from its Easter recess – to decide if it will launch a judicial review.