Humza Yousaf rules out deal with Tories even if UK Government offers second independence referendum
The First Minister claimed anyone who thought the Tories would offer a Section 30 order were living in "cuckoo land".
Humza Yousaf has ruled out any deal with the Conservatives to keep them in Westminster even if the UK Government offered a second independence referendum.
The First Minister made the announcement amid a growing expectation of a hung parliament following the next election in 2024.
Mr Yousaf said: "You must be living in cloud cuckoo land if you think the Conservatives are going to come to us with a deal on a Section 30 order."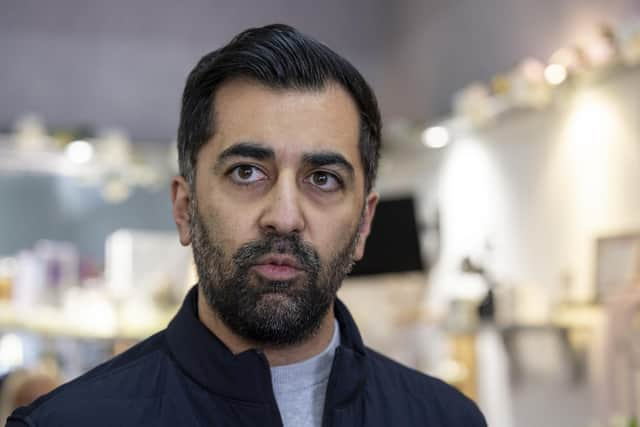 The First Minister was also asked whether his party had returned any of a loan it received from Peter Murrell, its former chief executive and the husband of his predecessor, Nicola Sturgeon.He answered: "Not yet." Murrell was released without charge last month as police continued their investigation into the SNP's finances.
It comes as the First Minister insisted the campaign for Scottish independence is "stepping up a gear" despite disagreement in his party over the best way to achieve independence.
Mr Yousaf tweeted: "Indy campaigning stepping up a gear. Let's get out there and take our positive case to every doorstep in Scotland."
The SNP will hold a "special independence convention" on June 24 in Dundee, having previously cancelled a similar event in March following Nicola Sturgeon's shock resignation.
Ms Sturgeon had vowed to call a second vote on October 19 this year, only to have the Supreme Court nix the plans.
Earlier this week the SNP Westminster leader Stephen Flynn appeared to hint his party could support a minority Labour Government without being guaranteed a referendum.
Asked if he'd be willing to work with Labour without the guarantee of a second referendum, Mr Flynn argued it "fair and reasonable" to seek further powers.
He said: "I think the ability for Holyrood to hold a referendum would be extremely high up my priority list, if not right up the top, because it is the way that Scotland can best align itself with the European Union and move forward with the benefits that come with that and solve many of the social problems and economic challenges that we face."
Comments
 0 comments
Want to join the conversation? Please or to comment on this article.