Humza Yousaf 'not bothered' by potential SNP leadership challenge
The First Minister dismissed moves by an SNP activist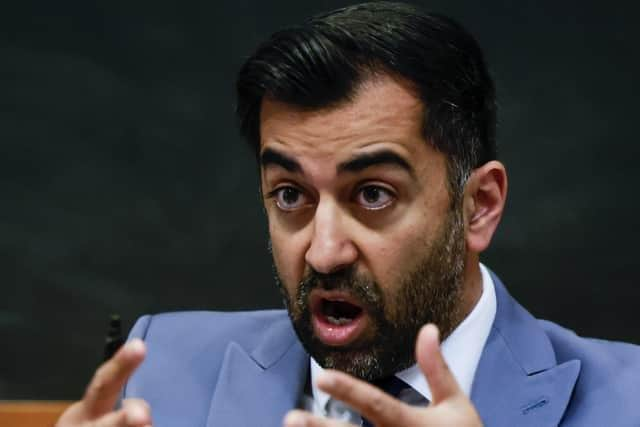 Humza Yousaf has said he is "not bothered" about a potential leadership challenge after an SNP activist began canvassing support online.
But the First Minister dismissed the move while speaking to journalists in Cockenzie in East Lothian, saying: "I'm not bothered about it."
Asked if he would welcome a challenge, he said: "I don't think anybody in the SNP would want to go through another leadership contest, but honestly, as I say, there's plenty of things that I've got to concern myself about as FM – this is not one of them."
Mr Hanlon previously tweeted: "The job of party leader is to implement party policy, all of party policy, and nothing but party policy. Party policy is decided by conference. If, like me, you are concerned that leadership spends too much time pontificating about what they claim party policy is rather than waiting for members to decide or telling journalists that the decision hasn't been made yet and that questions about the specific details of the independence election will have to wait till conference, I'd like to hear from you."
He added: "I haven't made any decisions but if you feel, as I do, that feet need to be held to the fire, please comment below. Humza Yousaf promised to listen, I think we should make it clear that his position is conditional on living up to that promise."
It is understood leadership positions within the SNP are available ahead of the party's annual conference and 100 nominations are required from 20 different branches for a candidate to run. An SNP source previously said: "Every member has a right to put themselves forward for party positions – no matter the odds of prevailing."
Mr Yousaf was visiting Heavy Sound in Cockenzie, which works with vulnerable and disengaged young people and adults across East Lothian, Midlothian and Edinburgh. He will launch the latest in a series of papers setting out the case for independence tomorrow.
Comments
 0 comments
Want to join the conversation? Please or to comment on this article.