Humza Yousaf 'happy' to look again at releasing Fergus Ewing bullying report
The First Minister has said he will look again at whether a bullying probe into a fierce government critic and former cabinet secretary can be released.
Humza Yousaf said he would be "happy" to look at whether he was able to release the findings of an investigation into the behaviour of the former rural affairs secretary, Fergus Ewing who was accused of bullying civil servants in late 2019.
The probe was undertaken during Nicola Sturgeon's time in Bute House but was kept secret due to concerns around data protection.
Mr Yousaf, speaking the day after Mr Ewing – who denies the allegations – ripped up a government consultation document, said it was important his government was transparent.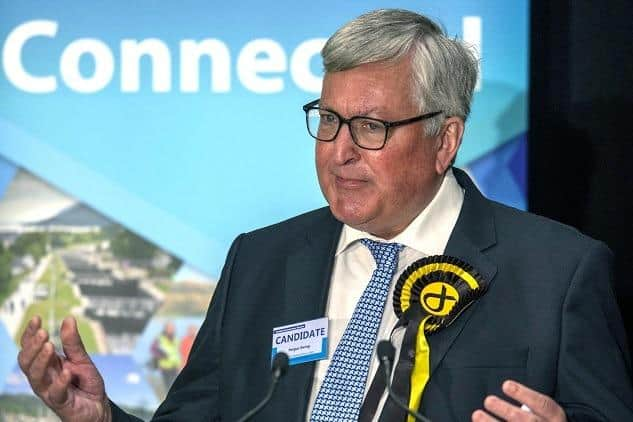 He said: "My reasons and my understanding of the reasons why they weren't released of course was because of some illegals around that.
"But I'm happy to look again if that is the case because as I've said importantly we should be as transparent as we possibly can.
"But it's important we also respect the rights of the complainer as well as the person that's been complained about."
He said: "It seems that all it took was Mr Ewing standing up to SNP top brass over HPMAs for this change to occur.
"What this amounts to is a simple attempt at silencing a critic of government policy through political arm-twisting.
"This is a damning demonstration of a party prepared to use the ministerial code to police its members rather than to uphold standards. The SNP's reputation is in the gutter."
Want to hear more from The Scotsman's politics team? Check out the latest episode of our political podcast, The Steamie.
Comments
 0 comments
Want to join the conversation? Please or to comment on this article.