The Rutherglen and Hamilton West seat could be decided at the ballot box after the Commons standards watchdog recommended Ms Ferrier be suspended from Parliament for 30 days for breaching Covid-19 rules. This could trigger a by-election in her seat if enough constituents vote for one in a recall petition.
Ms Ferrier was found to have damaged the reputation of the Commons and to have put people at risk after taking part in a debate and travelling by train while suffering from Covid-19. The decision prompted a defiant Mr Yousaf to insist he would look forward to fighting a by-election – but he admitted it would take "hard work" for the SNP to win one.
The First Minister and SNP leader said he believed there should be a by-election in the Rutherglen and Hamilton West constituency. Mr Yousaf was asked about her suspension shortly after taking part in his debut First Minister's Questions at Holyrood as head of the Scottish Government.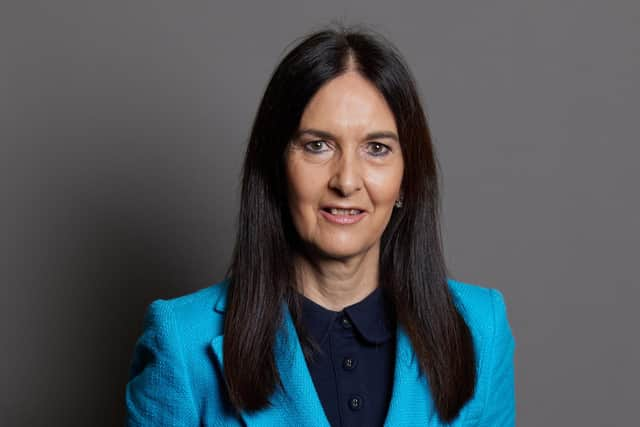 He said: "We've said from day one that Margaret Ferrier should have stepped down because of her reckless action. I look forward to fighting that by-election on our strong track record."
Asked how confident of winning he was, Mr Yousaf said: "We'll take nothing for granted, we won't be complacent. We've got strong support in Rutherglen and right across that region.
"But it will take hard work. I think the right thing for Margaret Ferrier to do would be to stand down."
On September 26, 2020, Ms Ferrier developed symptoms and took a Covid-19 test, but the following day she attended church and had lunch with a family member.
Two days later, while still awaiting her test results, the former SNP MP then travelled by train to London, took part in a Commons debate and ate in the Members' Tearoom in Parliament. That same evening the disgraced MP received a text telling her the test was positive. Instead of isolating, she travelled back to Scotland by train the following morning.
Parliamentary Commissioner for Standards Daniel Greenberg said Ms Ferrier had breached the code of conduct for MPs "by placing her own personal interest of not wishing to self-isolate immediately or in London over the public interest of avoiding possible risk of harm to health and life".
She also breached the code because "her actions commencing from when she first took a Covid-19 test to when she finally begins self-isolation have caused significant damage to the reputation and integrity of the House of Commons as a whole, and of its members generally".
The Commons Standards Committee recommended she should face a 30-day suspension, which MPs will be asked to approve. Interestingly, three Conservative MPs who will have a say over former prime minister Boris Johnson's political fate over 'Partygate' tried to reduce the suspension of Ms Ferrier to avoid a potential by-election.
Labour's shadow Scotland secretary Ian Murray said: "Just when you think the SNP could not get any lower, Allan Dorrans has closed ranks and voted with the Tories to protect Margaret Ferrier. This is a betrayal of the people of Rutherglen and Hamilton West who deserve and need a new MP."
Ms Ferrier, who now sits as an independent, was previously ordered by Glasgow Sheriff Court to carry out 270 hours of community service after pleading guilty to breaking emergency Covid laws.
Opposition parties, as well as former first minister Nicola Sturgeon, all called for Ms Ferrier to resign her Rutherglen and Hamilton West seat to allow her constituents the chance to elect a replacement. At the time of the breach, Ms Sturgeon called on Ms Ferrier to "do the right thing" and resign, describing the MP's actions as "dangerous and indefensible".
Labour previously held the seat in 2017. Ms Ferrier holds the seat with a majority of 5,230 – a gap Labour will view as achievable to bridge and win back the constituency.
A Scottish Labour source said: "This is a seat that we can win. There will likely be panic stations in SNP HQ."
Labour MSP Monica Lennon added: "All of us living in Rutherglen and Hamilton West have been let down by Margaret Ferrier and by this lengthy process. She should have resigned long ago. We now need a by-election so that local people can choose a new MP who will put them first."