Humza Yousaf has committed to a pilot scheme that will see victims of sex crimes given free access to court transcripts.
Rape survivor Ellie Wilson, 25, was previously told she would have to pay around £3,000 for a transcript of her case. She wanted access to records to pursue a complaint against the lawyer who acted for her attacker over how she was treated in court.
The First Minister was asked about the issue while appearing before a special Holyrood committee in which he was questioned by Scottish Parliament committee conveners.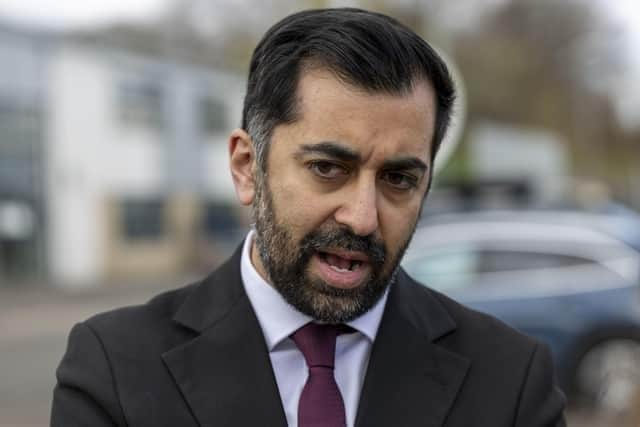 SNP MSP Audrey Nicoll, convener of the criminal justice committee, told him: "This is a very important issue, because at present [victims] are being charged potentially thousands of pounds for this."
She said survivors could use the transcripts as part of their recovery or to support any future civil process.
Mr Yousaf said: "The Cabinet secretary for justice and home affairs was planning to write to the [criminal justice] committee this week expressing certainly the Government's commitment to supporting a pilot to support access to transcripts, initially focused on complainers in sexual offences cases.
"So it is an issue I'm well aware of, given my previous role as Cabinet secretary for justice. We will absolutely commit to a pilot focused initially in relation to complainers in sexual offences cases."
Ms Wilson, who waived her anonymity, previously spoke of her shock over the costs involved.
She told the BBC: "I needed these transcripts to prove what I was saying. I don't just want them for some fun or to hand them to my friends and family. This is also data about me – I see it as being my data to an extent. The fact that there is this huge financial barrier, it's really really concerning."
She said she felt "humiliated, degraded and bullied" during her cross-examination in court.
Sandy Brindley, chief executive of Rape Crisis Scotland, said: "Today's announcement is a significant one that we hope will make a real difference to the experience of how survivors are able to access justice. Currently if survivors want access to the transcript of their trial, they have to pay, and the fees can often be thousands of pounds.
"Often, survivors' motivation in wanting to access the transcript of their trial is to try to understand what happened, particularly when there has been an acquittal and they are left with no explanation."