Humza Yousaf appoints former top aide to Alex Salmond as his official spokesman
Kevin Pringle will be the First Minister's 'official spokesperson and strategic political adviser'
Humza Yousaf has appointed Alex Salmond's former chief spin doctor to be his official spokesman.
He said: "Eight years after I left my last job with the SNP, thinking that was me finally done with working in politics, I'm taking up a new post this month with the Scottish Government."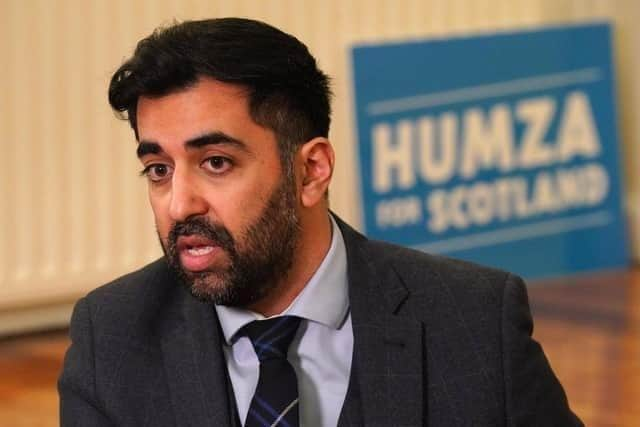 Mr Pringle was chief spin doctor for Mr Salmond between 2007 and 2012, before heading up the SNP's communications operation until 2015. He is credited with helping the party achieve its extraordinary electoral success over that period.
Since leaving politics, Mr Pringle has been a partner in Charlotte Street Partners, a strategic communications firm based in Edinburgh.
He will now take on the role of Mr Yousaf's "official spokesperson and strategic political adviser". There had been widespread speculation in Holyrood over who would be appointed to the crucial job given the SNP's ongoing difficulties.
The party was thrown into turmoil just days into Mr Yousaf's leadership when police raided the home of Nicola Sturgeon and her husband Peter Murrell, the SNP's former chief executive. Mr Murrell was arrested and released without charge.
Police have been investigating the SNP's funding and finances since 2021. Colin Beattie, the party's former treasurer, was also arrested and released without charge.
In his column, Mr Pringle said: "Despite all the difficulties and controversies, the SNP still seems to me to retain its hard-earned and relatively recently-acquired status of natural party of government in Scotland. I'm not saying this will be the case forever, but I think it holds true for now.
"Indeed, a big part of the attraction of going back to work in government is that this administration – now SNP plus Greens – still has a future, not just a past. There are three years to go until the next Scottish Parliament election, but what I don't yet see is an alternative government among any of the opposition groups, with a compelling, coherent message for change."
Comments
 0 comments
Want to join the conversation? Please or to comment on this article.