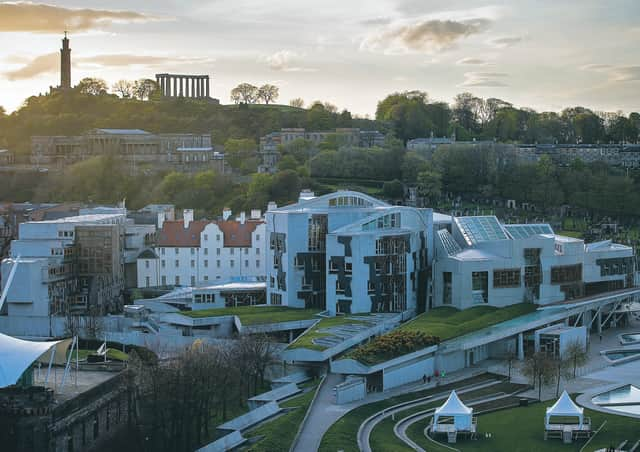 The SNP administration in Edinburgh and Conservative government in London are now facing calls from business leaders to "work together" on economic issues to avoid economic disruption when Brexit is fully realised at the end of the year.
MSPs at Holyrood last week backed a motion calling on the Scottish Government to withdraw its plans to introduce a UK internal market after Brexit when the jurisdiction of the EU single market ceases to apply. Normally, UK-wide legislation which impinges upon devolved areas would require a legislative consent motion, known as the Sewel Convention, to allow it to proceed, although UK ministers can press on without this.
But the Royal Society of Edinburgh (RSE) think-tank warns in a submission to Holyrood's constitution committee: "Any outcome by which a stalemate between the UK and Scottish governments leads to the Sewel Convention being overridden should be considered a failure of intergovernmental relations.
"The Sewel Convention, as a constitutional convention, holds a status and significance beyond a mere political arrangement and consultation, co-operation and communication between different levels of government is vital to ensuring it is upheld."
It adds: "The presumption must remain that consent of the devolved administrations is sought and required."
Westminster says the introduction of a UK internal market model is necessary to ensure consistency of standards and regulations in the trade of goods throughout the UK. But the SNP has branded the plans an attack on devolution, saying it cuts across areas like environmental controls which fall under Holyrood's remit.
Scotland's Constitution Secretary Michael Russell has warned he would not rule out legal action to oppose the plans and last week's motion, which was backed by all parties at Holyrood apart from the Tories, will have hardened his resolve.
The RSE warns that an overhaul is now needed in the way relations between Holyrood and Westminster are conducted.
"The current system, primarily based around the Joint Ministerial Committee (JMC), is inadequate in supporting consistent and successful intergovernmental relations," it goes on. "Too often a lack of incentives and purpose results in JMCs meeting infrequently, the absence of formality serving to compound this problem."
Retail chiefs in Scotland say a more collaborative approach is needed at Holyrood and Westminster to ensure a smooth transition for businesses after Brexit is finalised.
The Scottish Retail Consortium (SRC) says in a submission to the committee that consumers have benefited from the largely "unfettered internal single market" in the UK which allows for economies of scale and keeps prices down.
It adds: "The SRC is keen to see the devolved and UK governments work together on economic issues in order to minimise administrative complexity, frictions and cost from this next chapter of devolution.
"The reality is very often the various parliaments and governments within the UK have similar or aligned policy objectives or aspirations, but don't always seem to collaborate holistically when it comes to implementation."
Recent changes to single-use carrier bag charges, the deposit return schemes for drinks bottles and rules on the promotion and fatty foods have seen different approaches taken north and south of the Border.
"Ultimately consumers foot the bill for this," the SRC adds. "We would hope all of our governments and parliaments pay attention to these previous and current examples when considering how best to achieve public policy goals whilst supporting economic growth."