Holiday let death threat branded 'horrifying', as new figures show only a fifth of licences had been granted by application deadline
One holiday let owner in Edinburgh had her new licence graffitied with 'I am going to kill you'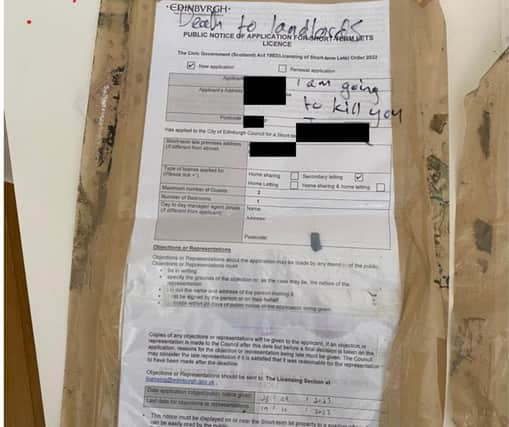 An industry leader says the abuse being thrown at holiday let owners is "horrifying", after one in Edinburgh had a death threat left for her.
Earlier this week a female holiday let owner in the capital had her new licence graffitied with "death to landlords" and "I am going to kill you".
This comes after all those running a holiday let in Scotland had to apply for a licence to do so by October 1 – the new legislation then requires them to have the licence displayed.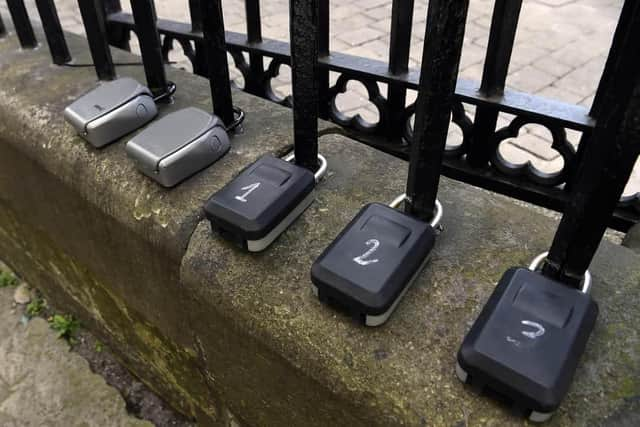 Fiona Campbell, chief executive of the Association of Scottish Self-Caterers, says the abuse hurled at the industry has got worse since the new legislation was brought in.
This comes as new figures also show less than a fifth of applications had been approved by the deadline to apply for one.
Ms Campbell said: "It is just horrible at the moment, people are calling us horrible, horrible names. This person is really upset and slightly angry because this is their livelihood and they take pride in it.
"It is just so toxic to receive a death threat, and it has been reported to the police. The entire sector is being seen as parasites and criminals. And this owner is a woman, so that is an added level of threat too – it is horrifying."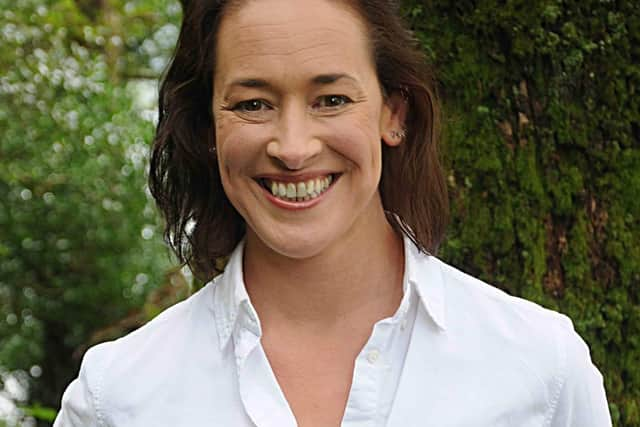 Ms Campbell added she sympathises as she has previously been physically assaulted for running a holiday let. She said: "I was the victim of an assault myself from a neighbour in 2018, and I am still suffering from PTSD.
"I was so badly bruised I couldn't do a TV interview for five months. I had never met this man before, but he punched me in the face because I had a self-catering unit two doors down from him."
Edinburgh's council leader Cammy Day confirmed the council is aware of the incident, and added: "Behaviour like this is completely unacceptable and I would urge anyone who receives threats like this to contact the police immediately so they can investigate."
This comes as figures obtained by the Scottish Conservatives show only 17 per cent of short-term let businesses had been granted a licence by the application deadline of 1 October.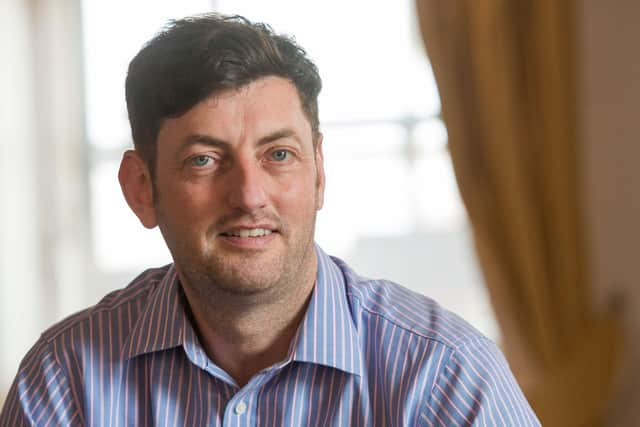 Of the councils who provided figures, 25,486 had applied for a licence, but only 4,426 had been granted one by this date.
The Scottish Government says as long as the owner has applied by October 1, they can continue trading legally until their licence is approved.
Murdo Fraser MSP, the party's business, economic growth and tourism spokesman, said: "The fact that fewer than a fifth of operators had been granted a licence by the SNP's deadline is an obvious indication of the damage this legislation has caused.
"It shows up the SNP's claim that their scheme wouldn't create additional burdens as nonsense.
"This is clearly creating additional bureaucratic hoops, both for small businesses and the councils - starved of funds for years by SNP centralisation - which have to administer the rules.
"It is no wonder people are leaving the sector. If this is not reconsidered, it has the potential to be hugely damaging both to tourism, and to the wider Scottish economy."
A spokesman for the Scottish Government said: "As many existing hosts submitted applications close to the 1 October deadline, public registers will not currently provide an accurate picture of overall numbers that have applied.
"If existing hosts submitted their applications before the deadline, they can continue to trade and welcome guests whilst their licensing authority considers their application, the scheme remains open for new applications.
"Licensing authorities have 12 months to process applications for existing hosts and continue to process and grant licences for new and existing hosts.
"Licensing of short-term lets will, for the first time, mean we have reliable and up-to-date data about the sector in Scotland."
Comments
 0 comments
Want to join the conversation? Please or to comment on this article.