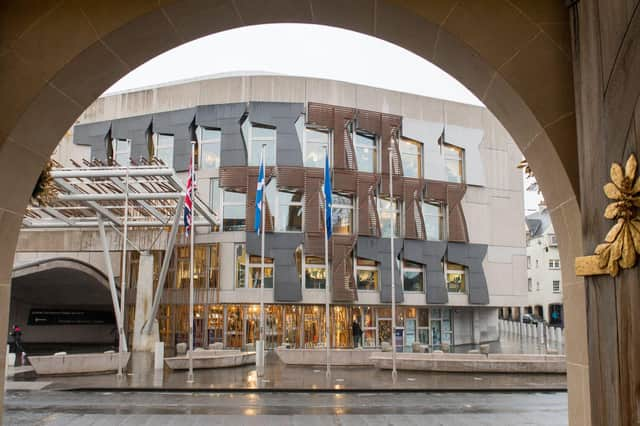 With exactly six months to go until polls open, the SNP says it is on target to have a gender balanced list of candidates.
The final list of 73 constituency candidates will be in place in time for SNP conference later this month.
Commenting, SNP Depute Leader & Campaign Director Keith Brown said: "The Holyrood election six months from today will be the most important in Scotland's history, and will determine our country's future.
"Effective leadership during the global pandemic is proving a real boost to support for an independent Scotland. The SNP will continue to focus on what's important to the people of Scotland, and each and every day we will work hard to retain the trust placed in us.
"Tory governments at Westminster that we didn't vote for, led by the likes of Boris Johnson, can't be trusted to work in Scotland's interests.
"Our outstanding field of gender-balanced candidates will be proud to stand on the SNP's strong record in government, and the right for people in Scotland to decide their own future."
List of confirmed SNP candidates for the 2021 Holyrood election is:Aberdeen Central – Kevin StewartAberdeen Donside – Jacqueline DunbarAberdeen South and North Kincardine – Audrey NicollAberdeenshire East – Gillian MartinAberdeenshire West – Fergus MutchAirdrie & Shotts – Neil GrayAlmond Valley – Angela ConstanceAngus North & Mearns – Mairi GougeonAngus South – Graeme DeyAyr – Siobhian BrownBanffshire & Buchan Coast – Karen AdamCaithness, Sutherland & Ross – Maree ToddCarrick, Cumnock & Doon Valley – Elena WhithamClackmannanshire & Dunblane – Keith BrownClydebank & Milngavie – Marie McNairClydesdale – Mairi McAllanCoatbridge & Chryston – Fulton MacGregorCowdenbeath – Annabelle EwingCumbernauld & Kilsyth – Jamie HepburnCunninghame South – Ruth MaguireDumbarton – Toni GiuglianoDumfriesshire – Joan McAlpineDundee City East – Shona RobisonDundee City West – Joe FitzPatrickDunfermline – Shirley-Anne SommervilleEast Kilbride – Collette StevensonEast Lothian – Paul McLellanEastwood – Colm MerrickEdinburgh Central – Angus RobertsonEdinburgh Eastern – Ash DenhamEdinburgh Northern & Leith – Ben MacphersonEdinburgh Pentlands – Gordon MacDonaldEdinburgh Southern – Catriona MacDonaldEdinburgh Western – Sarah MassonEttrick, Roxburgh & Berwickshire – Paul WheelhouseFalkirk East – Michelle ThomsonFalkirk West – Michael MathesonGalloway & West Dumfries – Emma HarperGlasgow Anniesland – Bill KiddGlasgow Cathcart – James DornanGlasgow Kelvin – Kaukab StewartGlasgow Maryhill & Springburn – Bob DorisGlasgow Pollok – Humza YousafGlasgow Provan – Ivan McKeeGlasgow Shettleston – John MasonGlasgow Southside – Nicola SturgeonGreenock & Inverclyde – Stuart McMillanHamilton, Larkhall & Stonehouse – Christina McKelvieInverness & Nairn – Fergus EwingKilmarknock & Irvine Valley – Willie CoffeyKirkcaldy – David TorranceLinlithgow – Fiona HyslopMid Fife & Glenrothes – Jenny GilruthMidlothian North & Musselburgh – Colin BeattieMidlothian South, Tweedale & Lauderdale – Christine GrahameMoray – Richard LochheadMotherwell & Wishaw – Clare AdamsonNa h-Eileanan an Iar – Alasdair AllanNorth East Fife – Rhuaraidh FlemingOrkney – Robert LesliePasiley – George AdamPerthshire North - John SwinneyPerthshire South & Kinross-shire – Jim FairlieRenfrewshire South – Tom ArthurRutherglen – Clare HaugheyShetland – Tom WillsSkye, Lochaber & Badenoch – Kate ForbesStirling – Evelyn TweedStrathkelvin & Bearsden – Rona MackayUddingston & Bellshill – Stephanie CallaghanRenfrewshire North & West ended in a tie and will therefore go to a re-ballot.Ballots remain open in both Argyll & Bute and Cunninghame North.