Health bosses investigate rising number of non-coronavirus deaths in Scotland
The number of people who have died from cancer and dementia in Scotland has risen sharply above the usual average in recent weeks, official figures have revealed.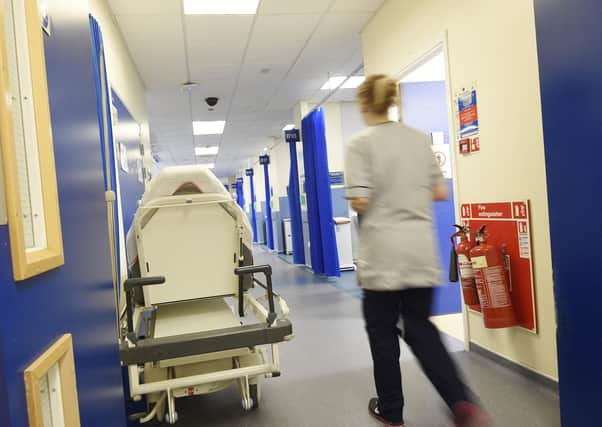 A weekly report from National Records of Scotland (NRS) showed the total number of people who died north of the Border in the week to April 19 was 1,911 - nearly 80 per cent higher than the average number registered in the same week over the past five years.
Of those 844 excess fatalities, three-quarters were deaths with Covid-19 given as an underlying cause, while 38 were attributed to cancer and 83 to dementia and Alzheimers.
Over the three week period up to April 19, a total of 161 excess deaths were from cancer - a figure one charity described as "deeply concerning".
Health bosses are now investigating what has caused the spike but say no definite conclusions can yet be reached.
Speaking at her daily media briefing, the First Minister said: "It's important to say that in this week's report, around two-thirds of excessive reports are attributable to Covid-19. There around 200 deaths where that cannot be said to be the case, and some further explanation has been given by NRS.
"We need to do further work to understand before we draw definite conclusions.
Ms Sturgeon continued: "I was asked at a briefing the other day that if NHS Louisa Jordan is never used, will I regret spending that money, and the answer to that is no.
"I would rather be in the position of having done too much to deal with this virus than not having done enough."
Scotland's interim chief medical officer voiced fears on Monday that people with cancer symptoms are not coming forward due to the coronavirus crisis.
Dr Gregor Smith said there had been a 72% reduction in urgent suspected cancer referrals by doctors.
Marion O'Neill, Cancer Research UK's head of external affairs in Scotland, said: "We're yet to uncover the full impact of the pandemic on people affected by cancer and on NHS services but these figures are deeply concerning.
"What is certain is that coronavirus has left cancer diagnosis and treatment in a precarious position.
"It's important that everyone working to manage and deliver cancer services works in partnership to minimise the impact of Covid-19 to ensure lives are not needlessly lost to cancer.
"Essential and urgent cancer diagnosis, treatment and care must continue."
Pete Whitehouse, director of statistical services at the NRS, said: "These statistics, alongside the other important evidence being made available by the Scottish Government and Health Protection Scotland (HPS), are valuable to the understanding of the progress and impact of Covid-19 across Scotland.
"This week we have carried out new analysis on the excess number of deaths registered in recent weeks when compared to the five year average for the same time of year.
"This analysis provides more context to the statistics and enables identification of potentially significant trends in other causes of deaths."
Comments
 0 comments
Want to join the conversation? Please or to comment on this article.