The Scottish Association of Meat Wholesalers explained the iconic Scottish product will have to go out with an export health certificate from Friday, adding "significant costs".
Executive manager Martin Morgan told The Scotsman there was no doubt it would now "cost more".
He explained: "There is a very competitive market of meat products.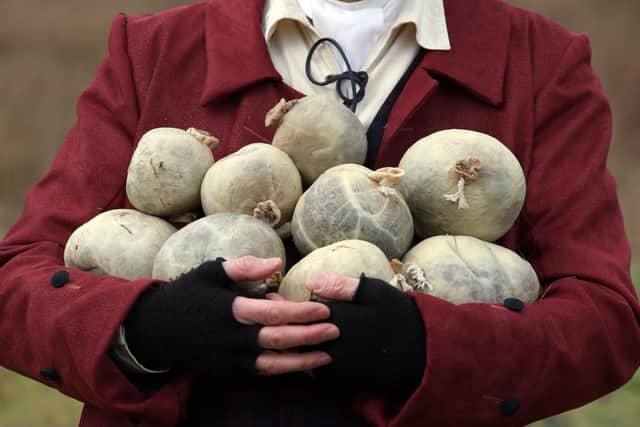 "It is difficult to make a margin. Extra costs like this can make it become quite expensive.
"One of my members was quoted £800 for something else just last week, and that's just not sustainable.
"That would be a big concern for anyone come the 1st of January.
"It's a concern for everyone because they'll be facing bigger overheads.
"Some of these costs will have to be absorbed in the supply chain and almost certainly result in prices of livestock being lowered."
It comes as it emerged the deal will ban British sausage-makers exporting to the EU from Friday.
Under UK Government guidance published this week, it explains due to EU rules chilled sausages will be "prohibited" from export to Europe.
While the Brexit deal stresses there will be co-operation between the two sides, both the UK and EU have their own rules on animal products.
This means UK exports must pass EU checks and vice versa.
Nick Allen, chief executive of the British Meat Processors Association, said: "We are hopeful it's not a ban forever and it will be solved.
"For some people it's quite a significant blow.
"Some businesses will have developed a trade around it and they won't be able to do it."
Mr Allen said he believed frozen sausages and several other raw meats were not affected by the ban.
Lib Dem Treasury spokesperson Christine Jardine said: "I don't think it will be the last surprise of its kind for British industry.
"Leaving the EU was always going to be difficult and potentially damaging for our economy, and the transition period may have lulled us into a false sense of security.
"We needed a deal, business needed a deal, but this one is just not good enough."
If you haven't already, please consider supporting our trusted, fact-checked journalism by taking out a digital subscription.