'Grow up' - Transgender teen abused on social media sends message to online trolls
A transgender teenager has hit back at online trolls who attacked him for standing up for transgender rights over the weekend.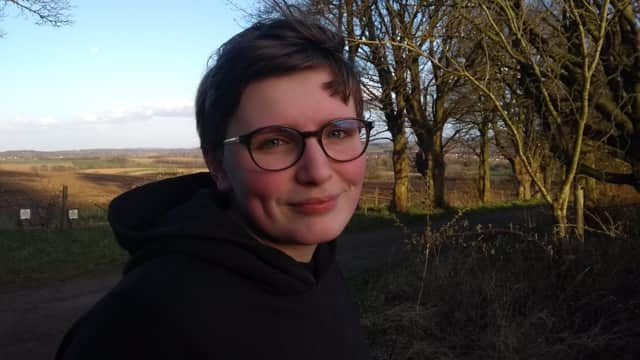 Dylan Hamilton, 16, is an organiser of the Scottish Youth Climate Strikes and was part of the group of young people recognised for their activism when he won Young Scot of the Year 2020 for the protest.
However, he has also been the target of online abuse, including anonymous individuals calling him a "self-hating woman".
His comments follow Joanna Cherry, the Edinburgh South-West MP taking to social media calling on Nicola Sturgeon to condemn the abuse she has faced due to her opposition to the proposed changes to the Gender Recognition Act.
The act would allow transgender individuals to self-declare their gender identity rather than receive a diagnosis for gender dysphoria but has been criticised for risking the erosion of single-sex spaces and undermine women's rights.
Dylan chose to speak up after being targeted by online opponents to GRA reform after deciding to respond to what he believed was an "absurd amount of abuse" against trans people in a Tweet referencing a controversial letter – later amended following legal threats – calling for an investigation into transgender abuse across all political parties.
"I'm just trying to live," said Dylan, "I've never wanted to be a trans rights activist, I just want to do what I want to get done, be happy, and exist.
"It doesn't infringe on anyone else's rights. I thought I could keep living my life and just ignore it but I decided that is not the way to go.
Asked whether he thinks transgender children are forgotten in the debate around GRA reform, Dylan was unequivocal.
"Definitely," he said. "It already such a difficult thing to figure out, it has never been easy and it is quite surprising that so many people want to make it even harder.
"I found it very very difficult to come to terms with the fact I am trans, it took a long time to accept that...I knew I didn't want to go through that if there was any other way which was denying my own identity."
Speaking about the abuse he has faced, Dylan, from West Lothian, added that he is mostly angry at the fact those disagreeing with transgender people were not challenged by the Scottish Government.
"I've had comments like I am a self-hating woman which is ridiculous because I don't think I have ever hated myself more than when I was forced to live in an identity that I am not."
His message to the trolls?
"Grow up, I think," said Dylan. "There is nothing screams teenage bully than going on to an anonymous account and harass somebody.
"It's quite a childish response, but do they not have anything better to do?
"There are thousands and thousands of people who are determined to make sure that I don't get to live a happy life in the identity I feel happy in.
"I don't know how any decent person can comprehend that fact and still think there is a debate."
A message from the Editor:
Thank you for reading this article. We're more reliant on your support than ever as the shift in consumer habits brought about by coronavirus impacts our advertisers.
If you haven't already, please consider supporting our trusted, fact-checked journalism by taking out a digital subscription.
Comments
 0 comments
Want to join the conversation? Please or to comment on this article.