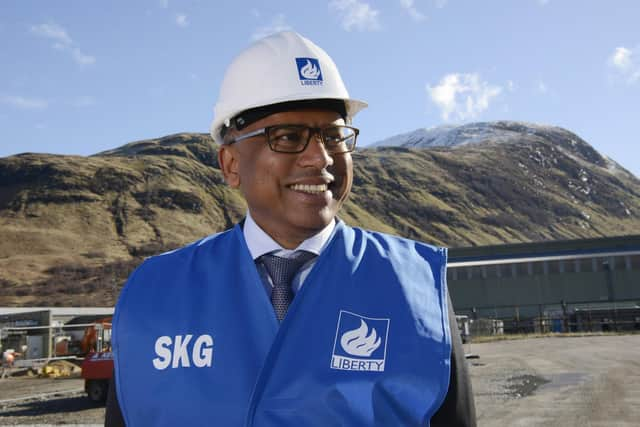 The Scottish Government has spent around £200,000 on financial advice from Deloitte over its agreement with Gupta's Highland company, asking to be notified about "key risks" which could leave it exposed.
It comes amid fears that steel firms owned by Gupta, one of Scotland's largest private landowners, could be at risk following the collapse of Greensill Capital, its biggest lender.
The contract with Deloitte was signed after the government approved a deal to effectively underwrite Gupta's hydroelectric plant in Lochaber, having previously hired EY to carry out due diligence.
The Deloitte deal adds to questions over whether ministers were aware of the financial ties between Greensill and Gupta's GFG conglomerate.
Gupta's Motherwell steel mill has yet to repay a three-year £7 million loan issued by Scottish Enterprise in 2017.
The quango said it was in discussions with the company over repayment, as well as exploring "avenues of support".
Fergus Ewing, the rural economy secretary, has been criticised for attending a 2017 dinner with Gupta and Lex Greensill, founder of the eponymous finance firm.
However, Scotland on Sunday can reveal Mr Ewing and six other ministers later met with GFG executives across nine occasions.
Scottish Labour warned there was a "real danger" public finances have been overexposed to GFG, while the Scottish Lib Dems said the future of Scottish business should not depend on "whoever can get a dinner reservation with a minister."
The SNP said it would do "everything in our power" to assist the businesses and their workforces, adding: "We make no apology for that nor for intervening previously to ensure the continued operation of the Dalzell works and the Lochaber smelter."