Green MSP banned from committee meeting for breaching code of conduct
The MSP failed to tell a meeting about her previous role as chief operations officer at Edinburgh Rape Crisis Centre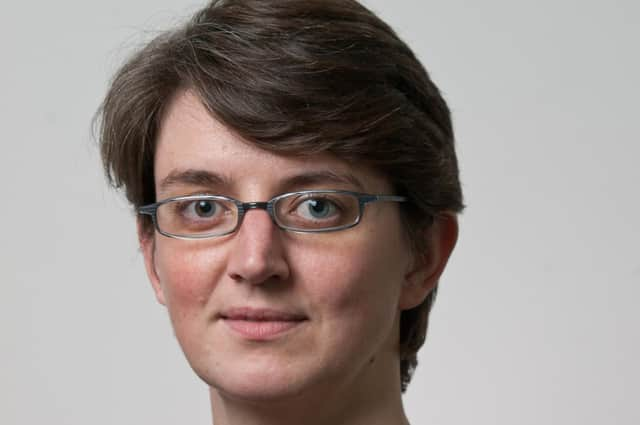 Green politician Maggie Chapman is to be barred from a Holyrood committee meeting over a breach of the MSPs' code of conduct.
The Standards, Procedures and Public Appointments Committee unanimously agreed she had breached both the code of conduct and legislation concerning MSPs' interests when she failed to tell a meeting about her previous role as chief operations officer at Edinburgh Rape Crisis Centre.
The Equalities, Human Rights and Civil Justice Committee had been taking evidence from Rape Crisis Scotland on controversial gender recognition reforms in May last year.
During the committee meeting, Ms Chapman spoke about the work of Rape Crisis Scotland, saying it has been "trans-inclusive for 15 years" – but she failed to mention her previous work with the Edinburgh Rape Crisis Centre.
It is one of a network of 17 independent rape crisis centres with which Rape Crisis Scotland works, but in a written submission to the committee Ms Chapman had claimed the two are "completely separate entities" with "distinct governance, employment and funding arrangements".
However Standards Committee convener Martin Whitfield said it considered that a member of the public watching the meeting "might reasonably consider there to be a connection between the two organisations".
The Standards Committee ruled a "declaration should have been made before pursuing a line of questioning that referenced the network of rape crisis centres which includes Edinburgh Rape Crisis Centre".
Mr Whitfield added: "The committee is of the view that her line of questioning brought the proceedings in closer relation and proximity to her declarable interest.
"A finding of a breach of the 2006 Act and the code of conduct is a serious matter."
The committee "takes any breaches of the requirements in relation to the failure to declare a registrable financial interest before taking part in any proceedings of the Parliament relating to that matter very seriously", he added.
Mr Whitfield said the committee unanimously agreed a sanction should be imposed, with members recommending the North East Scotland MSP should be excluded from one meeting of the Equalities, Human Rights and Civil Justice Committee.