Exclusive:

Green minister Patrick Harvie claims heat pump critics including Fergus Ewing acting on behalf of natural gas vested interests

The letter over heat pumps was also co-signed by Labour and Conservative MSPs
A veteran SNP parliamentarian and serial rebel has been accused of acting on behalf of major energy companies when he criticised the Scottish Government's plans to replace fossil fuel burners with heat pumps.
Patrick Harvie, the Scottish Green minister for zero carbon buildings, attacked Fergus Ewing's intervention in his response to a letter received in August.
It is the latest in a series of alternating attacks between the Scottish Greens and Mr Ewing, who is a fierce critic of the power-sharing deal between the SNP and Scottish Greens and has repeatedly called for them to be thrown out of government.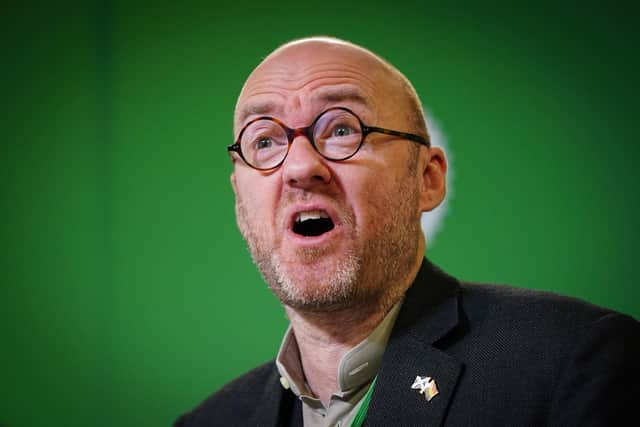 Mr Ewing had led efforts via a cross-party letter from rural MSPs demanding ministers ditch plans to roll-out heat pumps to off-grid properties from 2025.
In the letter, he said Scottish Government plans to phase out the need to install new or replacement fossil fuel boilers in these types of properties and replace them with systems such as heat pumps would result in off-grid households facing "unaffordable costs, leave them vulnerable to power outages, and will likely inflict unnecessary disruption as a result of underdeveloped infrastructure and supply chains".
It also outlined that around 40,000 homes will not be suitable for a heat pump altogether, and said rural property owners "should have a choice in how they heat their properties".
The letter was co-signed by two MSPs from the Scottish Conservatives, Douglas Lumsden and Liam Kerr, and Scottish Labour's Rhoda Grant, when it was sent to the minister in August.
However, in his response letter seen by The Scotsman, Mr Harvie effectively criticises the MSPs for writing the letter on behalf of vested commercial interests.
He states he received the letter two days after it was seen by the media and alongside a press release from Cavendish Consulting, a communications consultancy firm.
Cavendish's website lists Liquid Gas UK, the trade association for the renewable liquid gas industry, as a client and boasts of positive coverage for the group in key newspapers following "work with both MPs and MSPs".
Mr Harvie states the consultancy firm also "supported" Liquid Gas UK when it held an information stall in Holyrood and, in a rebuke to Mr Ewing and the other MSPs, said he is "aware of the arguments made by Liquid Gas UK in relation to the role of bioenergy in supporting rural areas in the heat transition".
Sources pointing at the link between the letter and Liquid Gas UK suggested it meant the MSPs, including Mr Ewing, were acting on behalf of those in the private sector who have a commercial interest in the heat pump rollout being slowed or scrapped.
In his letter, Mr Harvie wrote the Government had an "acute understanding of the issues faced by rural households".
He said: "As well as addressing the points raised in your letter, I therefore thought it would be helpful if I signalled that I am aware of the arguments made by Liquid Gas UK in relation to the role of bioenergy in supporting rural areas in the heat transition and that we are looking carefully at those in the context of recommendations made by the climate change committee on bioenergy."
Mr Harvie's attack on the SNP veteran comes less than 48 hours after Prime Minister Rishi Sunak outlined his plans to water down key net zero pledges, including around heat pumps.
In his speech on Wednesday, Mr Sunak outlined changes to the plan to phase out gas boilers by 2035, creating an exemption for a fifth of households to potentially never make the change to alternatives such as heat pumps.
Mr Sunak also scrapped the requirement of energy efficiency upgrades to homes.
Writing in The Sun on Thursday, Mr Sunak said: "Hard-pressed families shouldn't have to pay an unaffordable price to reach net zero. That's my guiding principle when it comes to tackling climate change."
Mr Sunak also upped the grant available to pay for heat pumps, from £5,000 to £7,500, as he called for a "proportionate" response to reaching net zero, matching what is already on offer in Scotland through Home Energy Scotland and £1,500 below the "rural uplift" available to those living in rural areas.
Ed Miliband, the shadow net zero secretary, said Labour would "get down the cost of heat pumps and to make sure it works for people economically" if they enter government.
Comments
 0 comments
Want to join the conversation? Please or to comment on this article.