GPs call for face mask protection from coronavirus
Scotland's doctors have said they need to be properly equipped to protect them from coronavirus.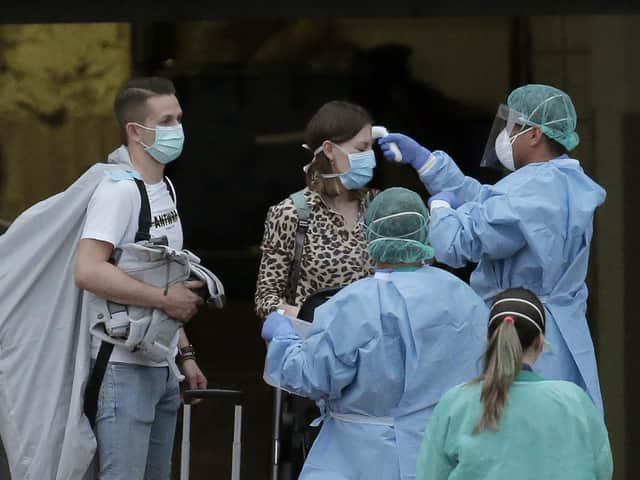 Face masks are required by GPs says BMA Scotland.
The government has advised people not to go to their GP practice should they show symptoms, however doctors have raised concerns about their need for face-masks to ensure they are protected, and to reduce spreading the virus further.
Dr Andrew Buist, chair of the BMA Scotland GP committee, said the issue had been flagged with the Scottish Government.
"The clear advice to patients who suspect they may have coronavirus is not to attend their GP practice and instead seek support by phone," he said, "but there is still a risk that practices may come into contact with patients with symptoms of the virus.
"Therefore it's important that every GP practice is provided with personal protective equipment (PPE) such as the appropriate fitted masks. We have raised this with the Scottish Government, who have provided reassurances that masks have either been delivered, or will be delivered, to any practices which were yet to receive them."
Dr Buist reiterated that with one confirmed case in Scotland, it was "more important than ever that people returning from coronavirus hit countries and displaying symptoms call 111 or phone their GPs in Scotland in the first instance."
He added: "The public can help to prevent the spread of the virus as much as possible, including washing hands thoroughly with soap and warm water, and catching any sneezes or coughs into a tissue, which should be disposed of as quickly as possible."