Gordon Brown warns 'now not the right time' for Scottish independence referendum as he refuses to rule out leading No campaign
Gordon Brown has warned "now is not the right time" for another Scottish independence referendum as he refused to rule out leading the No campaign.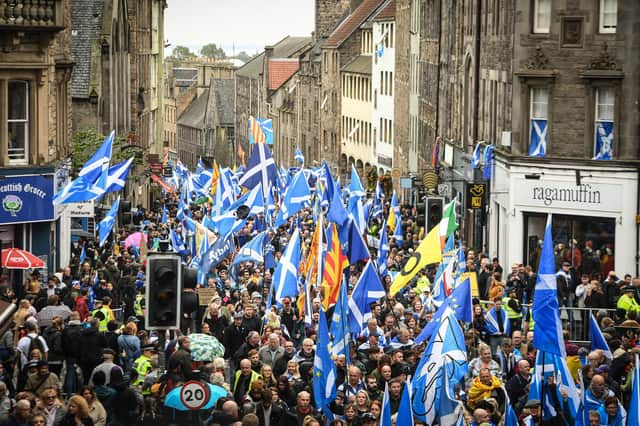 The former prime minister today dismissed SNP Westminster leader Ian Blackford's calls for another vote next year, saying the country had too many "huge problems".
Appearing on the BBC's Andrew Marr show, the influential Labour figure notably did not rule out another vote in the future.
He said: "The question at the moment is not whether you could have a referendum, the question is whether you should have a referendum.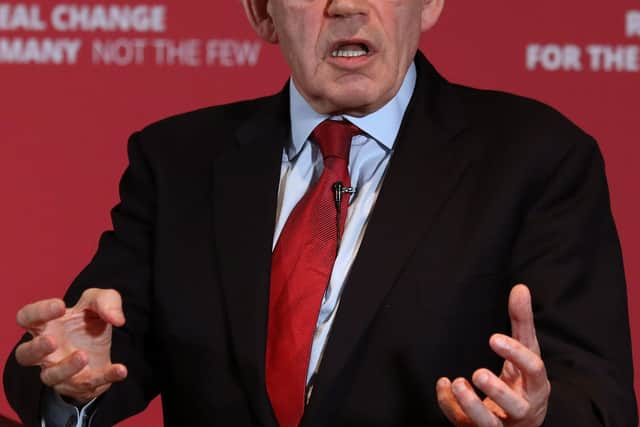 "We're in the middle of a virus, we're in the middle of a recession.
"There is a time to heal. There's got to be a time to heal before you go into any divisive, conflicting referendum that really will cause consternation in Scotland for months and months to come.
"I think most Scottish people will make up their mind that in the middle of a virus when you've got to heal the virus, you've got to heal the recession and you've got to look at the whole future of Britain – and the SNP have got to come clean about what it now means for independence, now you've got economic changes taking place – I don't think this is the right time at all."
Asked who could lead any proposed unionist campaign, Mr Brown insisted there were "many" options, but sidestepped whether it could be him.
He made the comments after Mr Blackford apologised for putting off indyref2 this year.
The Ross, Skye and Lochaber has now insisted: "We need to plan that that referendum must take place in 2021."
He added: "We can find a way out of Boris's Brexit Britain to Scotland reclaiming its independence as a country within the European Union, a country that will be respectful to the law, one where we're seeking to build a fairer country, but one where we also recognise our responsibilities.
"And the way to do that is to continue to convince those seeing the settled will of the Scottish people with independence to come towards us."
Today Mr Brown also criticised Downing Street infighting and claimed there were too many factions in the Conservatives.
Speaking from his home in Fife after the resignation of chief No.10 adviser Dominic Cummings, he said: "This is not simply a problem of a dysfunctional Downing Street, this is a dysfunctional UK, and we really need a wholesale root-and-branch constitutional review to bring people together at a later stage.
"You've got 27,000 new cases yesterday, 500 deaths, you've got a million young people looking for work, you've got people without savings planning for Christmas.
"Really we should not be seeing this factional fighting at the moment."
Mr Cummings walked out of Downing Street on Friday night, perhaps for the last time, brandishing a box that appeared to be the contents of his desk.
His exit came during yet another chaotic week that saw the director of communications and one of his key allies Lee Cain also stand down.
If you haven't already, please consider supporting our trusted, fact-checked journalism by taking out a digital subscription.
Comments
 0 comments
Want to join the conversation? Please or to comment on this article.