Glasgow City Council accused of providing 'one of the worst Freedom of Information responses in history'
Glasgow City Council has been accused of providing "one of the worst Freedom of Information (FOI) responses in history", after telling an MSP it would cost £250,000 to provide simple social care information - despite other councils providing the same info freely.
The council was asked by Scottish Labour MSP Alex Rowley to simply say how many people have been assessed by social care and are waiting for a social care package of any kind.
However, the council's FOI team wrote back saying would not comply with Mr Rowley's request, as in their opinion it would cost the authority around a quarter of a million pounds to check the records – something other local authorities had no trouble doing.
"The audit team has advised us that the estimated time for one member of staff to examine one file for specific information is one hour," reads the response. "In this case, at least 16,439 files would need to be examined for the information you have requested.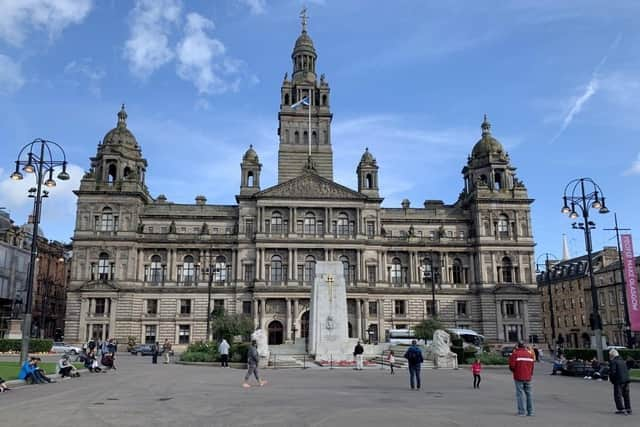 "Complying with the request would therefore take a minimum estimated 16,439 of hours of an officer's time. The costs in this case have been calculated as follows: Staff time: £15 x 16,439 = £246,585. Total cost = £246,585.
"The council has the option of complying with requests where the costs exceed £600. However, on this occasion we have decided not to due to the resources (both financial and human) which compiling the new information would divert away from our core business."
Mr Rowley said social care was "in crisis" and to fix it, the public "needs to know what is working and what is not".
"Glasgow City Council has the most social care recipients in the country yet cannot provide the most basic of information, such as how many people have been assessed as in need of social care and are waiting on a package of care being put in place," he said.
"This is bad enough, but to then make the ludicrous suggestion that it would cost half a million pounds to find out makes the council and the FOI legislation a laughing stock. This must be one of the worst Freedom of Information responses in history of the Act."
When asked why Glasgow City Council would not comply with the request, while other councils have, a spokesperson said: "This is explained in the response in that thousands of records would have to be viewed by a member of staff which would exceed the cost limit set by the legislation.
"In terms of responding consistently with other local authorities, this is not an obligation under the Freedom of Information Scotland Act 2002. In terms of the cost exemption, it may also be noted that other local authorities, aside from Edinburgh, have significantly less fewer service users than Glasgow.
"Lower number of service users may allow for examination of individual records within cost limits."
Comments
 0 comments
Want to join the conversation? Please or to comment on this article.