The decision has sparked concern over its impact on devolution and further intensified the debate on trans rights that raged for most of last year in the Scottish Parliament ahead of the Bill being passed by MSPs last month.
Speaking to the BBC before Mr Jack explained the UK Government's reasons for the move in the House of Commons, the First Minister questioned the motivation for the decision.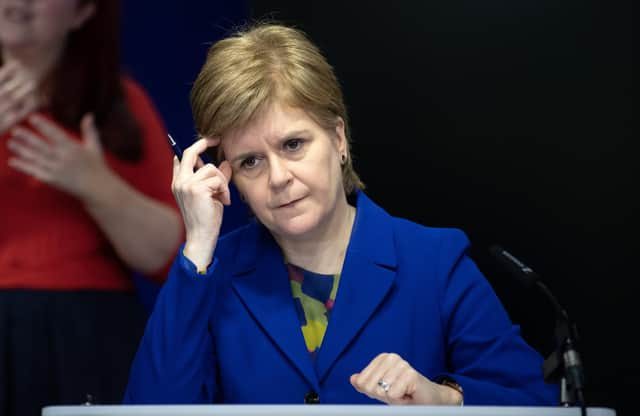 "There's not an iota of good faith on the part of the UK Government on this issue," she said. "I'm very, very certain there's no good faith here.
"If there had been these concerns, and I still don't understand the basis for these concerns about the interaction with the Equality Act, [they] would have been raised at a much, much earlier stage through some of the formal processes that are in existence."
Opponents of the legislation have said it will impact on the Equality Act, particularly around single-sex spaces. But Ms Sturgeon and her Government repeatedly rejected that position – and the First Minister said there was "no justification" for blocking the Bill.
She went on to say the UK Government was "hostile" to the Scottish Parliament.
Ms Sturgeon vowed to "stand up" for both trans people and for the Scottish Parliament, adding she is "more concerned today than I've ever been before" about Holyrood's future.
The First Minister, along with other supporters of the legislation, have classed the decision as an attack on devolution, but the UK Government stressed section 35 is a provision of the legislation that created the Scottish Parliament.