The former Lord Chancellor and secretary state of justice also claimed the UK Government was wrong to use section 35 to block the Gender Recognition Reform (Scotland) Bill in Scotland.
Appearing before the women and equalities committee on Tuesday, the Labour big beast also claimed the case of trans rapist Isla Bryson did not show issues with the Bill, but bad risk assessment.
Bryson, previously known as Adam Graham, was initially remanded to HMP Cornton Vale women's prison, near Stirling, to await sentencing next month. However, following a huge backlash, she was moved to HMP Edinburgh men's prison.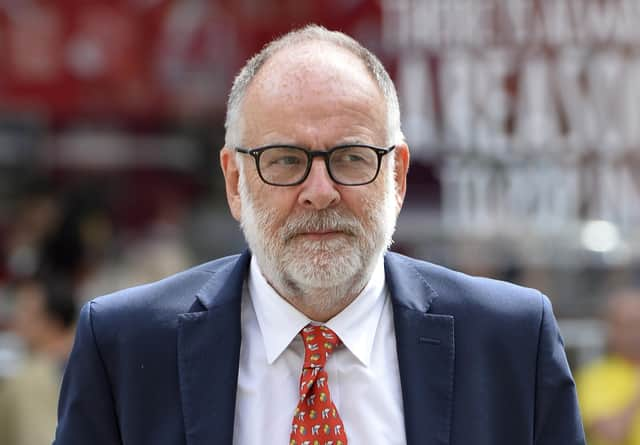 Speaking to MPs, Lord Falconer said: "I think that as far as my experience in government is concerned between 1999, when the Bill came into force, and 2007, there was never any question of section 35 being used.
"Overall, the practice should be, if there's any chance of section 35 being used, there should be intense engagement between the two in order to try to work out a way without it being used."It is not good for devolution that section 35 is being used, and actually there's a broader point I think, that both women and transgender people expect politicians to reach a solution in relation to difficult issues like this and politicians have manifestly failed to reach a solution."
Lord Falconer also claimed both sides could do more to find a solution to the issues around safe spaces. He said: "A solution for this problem, which may be a fantasy world, would be that the Scottish Government and the UK Government, supported by their human rights and equalities commissions, agreed on what the principles were in protecting safe spaces.
"A lot of women who will feel genuinely frightened about what may happen in the light of the recent example, in Scotland. But that is not caused by the Gender Recognition Bill, it is caused by an ineffective risk assessment.
"So make the law, get the two governments to agree on what it is because there isn't much disagreement on what the law is, this is the way to protect safe spaces even if you make it easier to get a gender recognition certificate."
The session also heard from Naomi Cunningham, a barrister at Outer Chambers and the chair of campaign group Sex Matters.
She told MPs the original point of the Gender Recognition Bill was to make a human provision for a "tiny minority of people with a very distinct medical condition", but that was now being expanded.
Ms Cunningham said: "I think the mental picture when that legislation was passed was of someone who would not cause any upset in the women-only changing room, in a women-only toilet, in the women-only ward, in a women's-only prison because everyone would just accept that it was a woman, everybody would think he was a woman.
"Events of the last few days should have made it vivid to everybody that that's not the cohort that we're dealing with now … the problem is that there is nothing in the process proposed to stop predatory men like Isla Bryson from getting a GRC."